Taking '1' for the Team
The 2020 Book of Lists Champions
Friday, December 27, 2019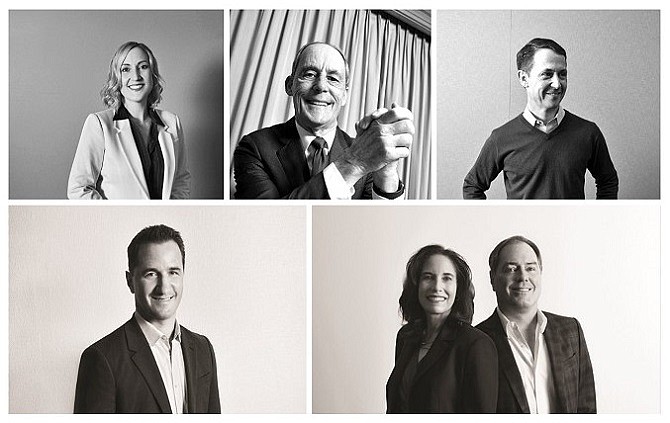 The business leaders interviewed for the 2020 Book of Lists share one no-brainer connection: Their companies all finished at the top of their respective categories in our 2020 Book of Lists.
But as you'll discover when you spend a few minutes with these leaders, the members of this seemingly disparate group have plenty of other characteristics in common.
Foremost is a passion for their people. Each of these executives clearly understands that a company is only as good as its employees, and they pour their energy into creating an environment that fosters success.
They also lean heavily on the word "team." It peppers their conversations in a variety of ways, but the result is always the same: recognition that winning in business takes a truly combined effort.
"The key to our success is our people," Cedars-Sinai Chief Executive Thomas Priselac says succinctly. He then quickly credits everybody from the doctors to the volunteers for elevating the medical care provider.
Jamie Duran, who oversees Southern California for Coldwell Banker Residential Brokerage, puts her agents on a pedestal, which may explain why her group has been largely immune to the musical chairs taking place across the industry.
Steven Lewis and Jana Lubert, managing partners at Lewis Brisbois Bisgaard & Smith, place a premium on respect, listening and autonomy. And their firm reaps the benefits in kind.
Then there's Patrick Niemann, who's leading Ernst & Young into its 100th year in Los Angeles. "I'm exceptionally proud of our local team," he says. Yes, there's that T-word again.
And when the duo behind powerhouse Longo Toyota — Doug Eroh and Brendan Harrington — discuss their business, they start by talking about their employees. No wonder Longo sits in the driver's seat among Southern California auto dealers.
Of course, there are any number of additional insights and inspiration to be gleaned from this group, as you'll see in the following pages. We hope you enjoy getting to know them as much as we did.
Return to the 2020 Book of Lists
For reprint and licensing requests for this article, CLICK HERE.