Streaming Warrior
Entertainment: Ted Sarandos keeps Netflix at the forefront of Hollywood's hottest sector
Friday, December 13, 2019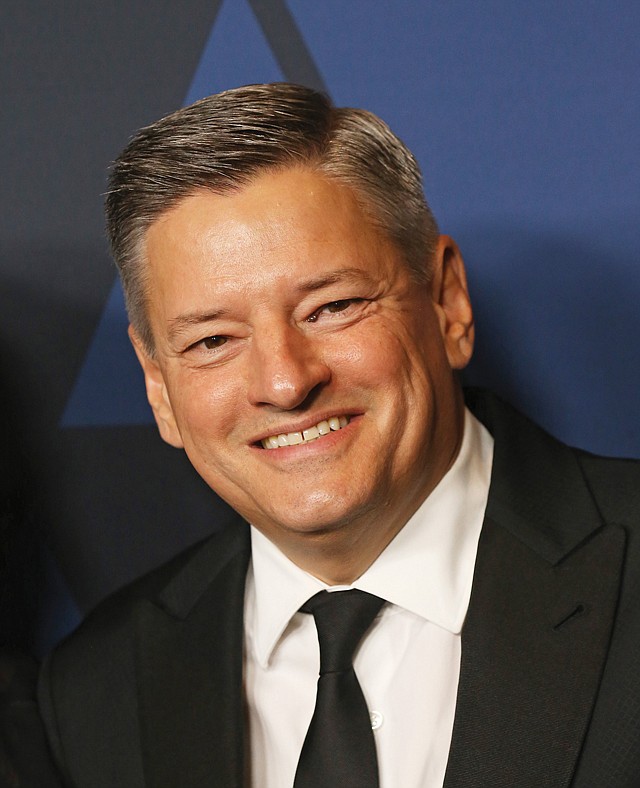 In a year that saw the streaming wars escalate to new heights, Netflix Inc. Chief Content Officer Ted Sarandos proved himself to be quite the general.
Backed by a $15 billion war chest of production funds, Hollywood-based Sarandos and his Netflix lieutenants outmaneuvered existing streaming rivals as well as an array of newcomers.
Under Sarandos, Netflix's originals — ranging from "The Irishman" to "The Crown" to "Marriage Story" — pulled in viewers and captured award nominations at a rapid pace. More importantly, the programming helped Netflix continue to expand its base of paid subscribers, reaching a total of more than 60 million for the quarter that ended Sept. 30.
That's no mean feat in an era with such fierce competition.
Before 2019 began, Sarandos was already fending off challenges from Amazon Prime and Hulu. This year brought more players into the fight, with the arrival of Disney Plus, a formidable challenger, and Apple TV Plus.
And for 2020, WarnerMedia's HBO Max, among other potential entrants, is gearing up to enter the fray.
Sarandos isn't just overseeing the growth of Netflix onscreen. Under his watch, the company is also preparing to dramatically expand its footprint along Sunset Boulevard by moving into the 13-story Epic tower.
Of course, Hollywood is a relationship town, and Sarandos has also been courting the locals. Over the summer, Netflix negotiated its first agreement with SAG-AFTRA, the actors union, and is expected to do so with other Hollywood guilds.
Because the company is not part of the Alliance of Motion Picture and Television Producers, and it's such a massive producer of content, it doesn't need to negotiate with the other studios.
Keep Reading: 2019 Year in Review Special Report
For reprint and licensing requests for this article, CLICK HERE.