Riches to Rags
Retail: The mall meltdown hit home with the startling fall of high-flyer Forever 21
Friday, December 13, 2019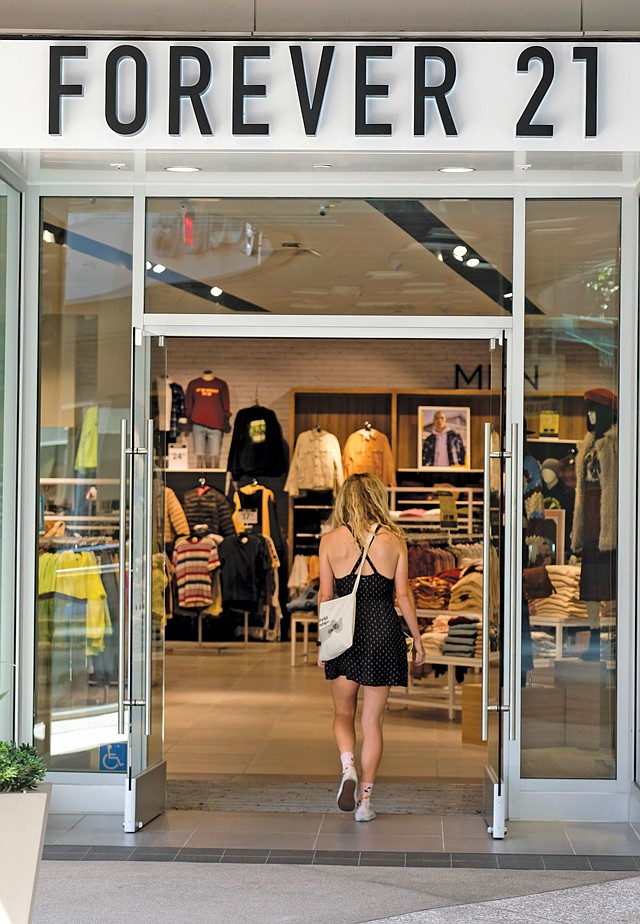 In a year that saw the retail apocalypse expand significantly, the most prominent L.A. player caught up in the wave was once one of the city's highest-flying brands.
Lincoln Heights-based Forever 21 Inc., which built a fast-fashion empire aimed at teens, filed for bankruptcy protection in August.
The move was a stunning development in the rags-to-riches story of Do Won and Jin Sook Chang, the Korean immigrant couple who started the cheap, trendy fashion craze back in 1984 with the opening of their first Forever 21 store, just 900-square-feet in Highland Park.
At its peak, Forever 21 generated $4 billion in annual sales and employed 43,000 workers worldwide. Now, the company is set to close operations in 40 countries and shutter hundreds of stores.
While almost every brick-and-mortar retailer has struggled with declining sales and foot traffic in the face of surging ecommerce and changing consumer tastes, Forever 21 was hit especially hard.
The chain failed to keep up with shifting shopper expectations while the falloff in mall traffic had an outsized impact on the Changs, who had been pursuing bigger stores while expanding internationally.
Forever 21's tumble also coincided with the rise of retailers like Cerritos-based Revolve Group Inc., which rely exclusively on online commerce.
By comparison, just 16% of Forever 21's sales come via ecommerce, according to its bankruptcy filings. That's far below the industry average.
As part of the company's restructuring plan, the brand that occupied cornerstone real estate in many malls and popularized $5 crop tops and other cheap fashions, is expected to close 350 stores globally, including 178 in the United States.
Forever 21 is working on a comeback plan, though, one that includes expanding the brand's online presence and sales. But many analysts are skeptical.
Meanwhile, it's unclear if the Chang's original shop will be among those that will close.
Keep Reading: 2019 Year in Review Special Report
For reprint and licensing requests for this article, CLICK HERE.