Open Season
Finance: Beyond Meat, Revolve Group booked seats on this year's IPO roller coaster
Friday, December 13, 2019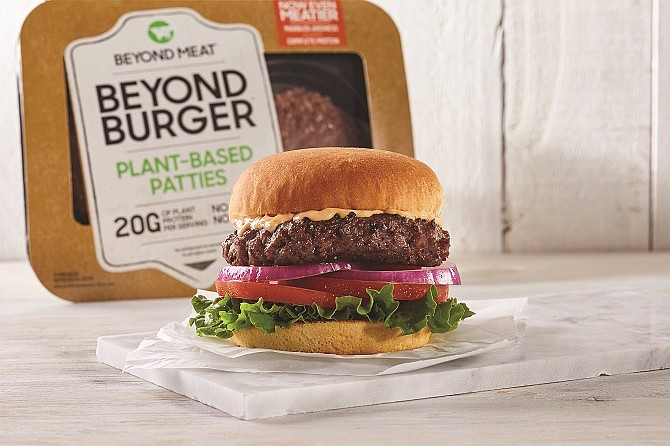 In an uneven year for initial public offerings, Los Angeles companies mirrored the broader market trend.
Some, like Beyond Meat Inc. and Revolve Group Inc., enjoyed explosive opening days, followed by volatile swings in the weeks and months after their debut.
Then there was Endeavor Group Holdings Inc., which teetered on the brink of an IPO before pulling back, a path followed by several other companies in 2019, including WeWork Cos. Inc.
Beyond Meat made headlines for its May IPO, which saw shares rise 163% on the first day of trading to close at $65.75. The El Segundo-headquartered vegetarian foods producer, which trades under the ticker BYND, raised roughly $240 million in its IPO through the sale of 9.6 million shares.
The company's stock has been volatile since then. In late July, it rose to nearly $240 per share before falling to less than $100 in the run up to Beyond's third-quarter earnings in October, despite a largely positive report, including Beyond's first profit as a public company. Analysts attributed the stock's decline to the end of its lock-up period, which was coming shortly after.
Cerritos-based Revolve also got off to a strong start as a public company. The online fashion retailer raised nearly $212 million in its July IPO, as its stock rose nearly 90% on the first day of trading, to close at $34.
Despite the initial solid performance, the company's stock dipped 15% in August after Revolve surprised investors with a second-quarter net loss of $28.1 million. By mid-November, the company's stock was 16% below its IPO price despite Revolve reporting a third-quarter profit of $9.5 million. Regardless of its stock price swings, Revolve remains one of the few cash-flow positive IPOs this year. Many analysts are generally optimistic about its long-term prospects.
Beverly Hills-based Endeavor came to the IPO game later in the year, just as market cynicism peaked after WeWork's aborted IPO.
The talent agency and entertainment company pulled its IPO on Sept. 26, less than one day before the planned market debut. It formally scrapped the plans several weeks later without providing a reason.
Endeavor had made a series of acquisitions in recent years to diversify beyond film and television. In 2015, it acquired the Miss Universe pageant and added the UFC the following year.
The new properties have helped boost Endeavor's financials but have not driven the company into the black. In the first half of 2019, the company posted a net loss of $174 million on revenues of $2.1 billion.
Keep Reading: 2019 Year in Review Special Report
For reprint and licensing requests for this article, CLICK HERE.