Burger King
Food: Beyond Meat's Ethan Brown turns up the heat after sizzling IPO
Friday, December 13, 2019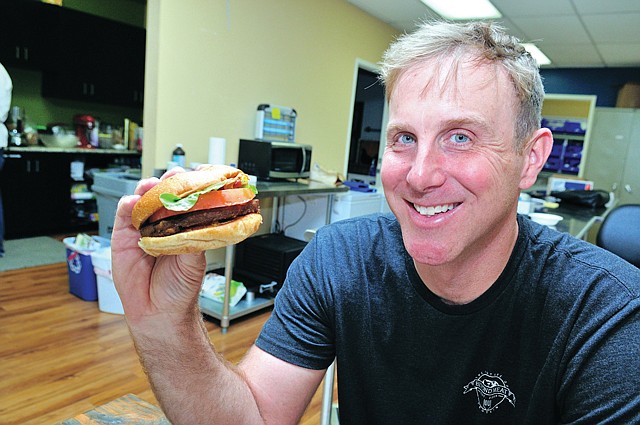 Ethan Brown once vowed that Beyond Meat Inc.'s burgers would be available at fast food drive-thru windows before his kids were old enough to drive. He's getting his wish, he said earlier this year, by "the skin of my teeth."
The founder of El Segundo-based Beyond Meat turned heads in May with a dazzling initial public offering, and since then, he's made every effort to build on that momentum.
Beyond Meat secured deals with KFC Corp., McDonald's Corp., Subway and Denny's Corp. — all of which are testing Beyond Meat's plant-based products. The company's burgers are already on the menu at CLK Inc.'s Carl's Jr. restaurants.
Beyond Meat even announced on Oct. 28 that it turned its first quarterly profit.
The company's success has Brown drawing comparisons between his business and a couple of other brands that upended markets — Tesla Inc. and Amazon.com Inc.
Like those companies, he has said, Beyond Meat anticipated the demand before competitors swept in. That allowed it to claim its place in the market.
Beyond Meat's biggest competitor so far has been Redwood City-based Impossible Foods Inc. But Tyson Foods Inc., the nation's largest meat producer, and Nestlé, the world's biggest food company, both have new products aimed at "flexitarians" — carnivores looking for healthier alternatives to meat.
Brown doesn't see the competition as an impediment to his goal of becoming a dominant global protein company.
"Business history, including recent business history," he told investors in October, "is replete with examples of companies that reset markets right before the eyes of incumbents."
Keep Reading: 2019 Year in Review Special Report
For reprint and licensing requests for this article, CLICK HERE.