Laugh Factory Still Brings the Funny
Entertainment: Club spawned a comedy empire
Friday, December 13, 2019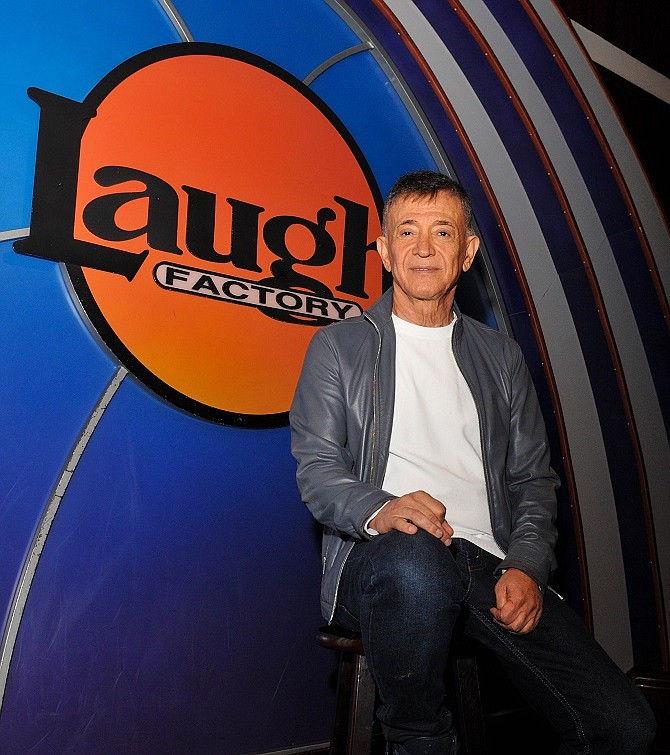 The money being made in the comedy business these days is no laughing matter.
Revenue for the comedy club industry surged nearly 17% between 2013 and 2018, according to Forbes, which projects that the industry will continue to grow until at least 2023.
But Jamie Masada, founder and chief executive of Laugh Factory Inc., doesn't like to discuss dollars unless it's to boast about the generosity of the comedy stars who for decades have supported the club's annual toy giveaways and holiday dinners for the poor.
Masada, who emigrated from Iran as an aspiring comic, launched the Laugh Factory on Sunset Boulevard in 1979 with a $10,000 loan from comedy writer and producer Neal Israel.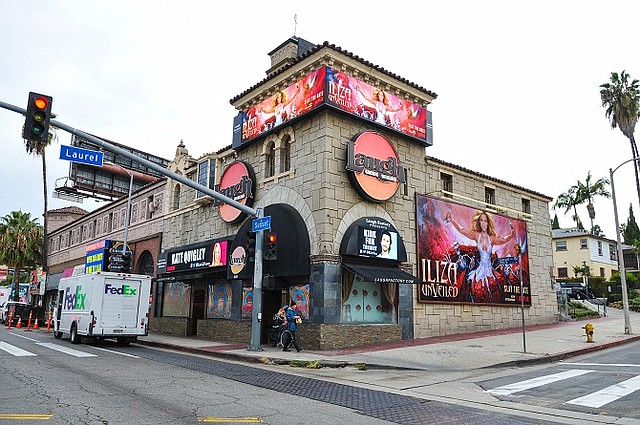 Housed in a building once owned by Groucho Marx, the 300-seat Laugh Factory has hosted nearly every major comedian of the past 40 years. That includes the two highest-earning stand-up comedians of 2019, according to data from Forbes: Kevin Hart ($59 million) and Jerry Seinfeld ($41 million).
Masada attributes the Laugh Factory's longevity to the appeal of live performance and, well, funny stuff.

"The wonderful thing about live performance (is) it brings people together," Masada said. "We sit down, we laugh together; it's like breaking bread together. Comedians are the rarest breed in the world — what I call them is the doctor of the soul."
Masada has parlayed his passion for laughter into a comedy empire that includes clubs in Hollywood, Long Beach, Las Vegas, Reno, Chicago and one planned for Washington, D.C. A location in San Diego is scheduled to reopen in January. Masada has also been the producer of a number of Laugh Factory franchises for film and television.
The Laugh Factory's $10 million Long Beach club, opened in 2008, seats 600, making it one of the largest comedy clubs in the world although many stand-up comedians play to much larger audiences in arena shows.
"We wanted to compete with the size of House of Blues (venues)," Masada said.
A Laugh Factory in New York City closed following a reported financial dispute between Masada and a business partner.
Starting strong
From the beginning, back when many comedians were performing for free in local venues just for the exposure, Masada insisted on dividing the door between the club and the comedians.
On the club's opening night, headliner Paul Mooney surprised Masada by bringing comedy legend Richard Pryor onstage.
Masada said he tried to give Pryor his cut, but Pryor wouldn't take a dime. "He took that big stack of money, all $100 dollar bills, and said: 'This is for your rent, boy,'" Masada said.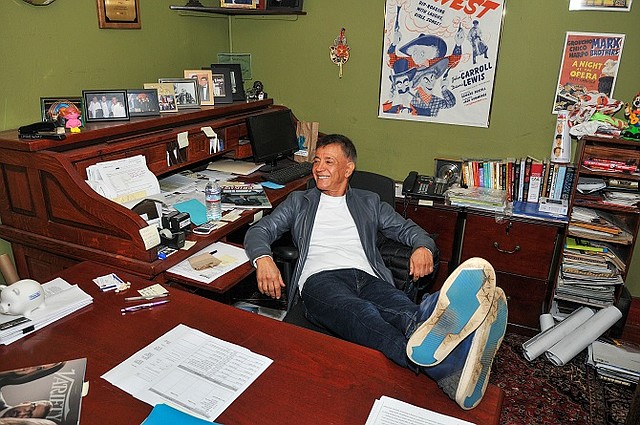 Masada won't reveal the cost of the annual Thanksgiving dinner, annual Christmas dinner and toy giveaway for the poor and the homeless at the club, also a 40-year tradition.
He will acknowledge that he orders food for about 3,500 homeless or needy folks for each of the holiday meals.
"It's first-class catering for everybody," he said. "I'm very particular. The homeless, they deserve the best, and if someone isn't going to give them the best, I don't want them here."
Added Masada, "I see so many people in this country, especially young people, they don't have a place to sleep, and this is the richest country in the world."
Masada's face lit up when he told the story of Tim Allen, who dished up food at last year's dinner but also managed to slip $100 bills into napkins or under plates for the guests.
"Even in this time where comedians have so many digital platforms to put out their comedy … nothing will ever replace live comedy and actually sitting there watching someone perform in person," Allen said in an email.
Masada does like to talk about the Laugh Factory's Comedy Camp because it's free to campers. Since 1984, the camp has auditioned disadvantaged youth aged 9 to 16 to participate in an eight-week program that culminates in performing a six-minute set for friends and family.
Star instructors have included Pryor, Jim Carrey, Dave Chappelle, Adam Sandler and many others. Program alumni include Nick Cannon, "Saturday Night Live" cast member Melissa Villaseñor and Tiffany Haddish.
Big business
Comedy industry observers say the Laugh Factory and other live comedy venues are likely to continue to ride the comedy boom for years to come.
"The numbers that are happening out there at both big and small (venues), nobody in the comedy business has seen anything like it," said Judi Marmel, partner and president of talent for Levity Live comedy entertainment company in Westchester.
Marmel said the current availability of stand-up comedy on streaming platforms and podcasts has broadened the audience base rather than cannibalizing it.
She added that digital platforms and podcasts have eliminated the gatekeepers for new stand-up talent, leading patrons to seek out live shows when they connect with a new voice.
"There was a huge boom in the '80s when stand-up comedy was like frozen yogurt, there was one on every corner (and became) so commercialized," Marmel said. "(Stand-up) comedy went from underground to supersaturated, but it has course-corrected. There are so many good, prolific people doing it now, there's something for everybody's tastes. I think there's something exciting about it, provocative about it.
"Way back, (a comic) had to be worthy of having an hour on HBO or (Johnny) Carson," she added. "Now, nobody is saying they're worthy other than the fans."
For reprint and licensing requests for this article, CLICK HERE.