Power Station
Ivy Station, opening in 2020, will be a cornerstone of Culver City's revival
Friday, December 13, 2019
Culver City's status as one of L.A.'s hottest submarkets will get another big boost in mid-2020 when the massive Ivy Station development is scheduled to open.
The $350 million project near the Culver City stop on Metro's Expo Line will span 500,000 square feet and include apartments, a hotel, retail spaces and offices that have been fully leased to Warner Media.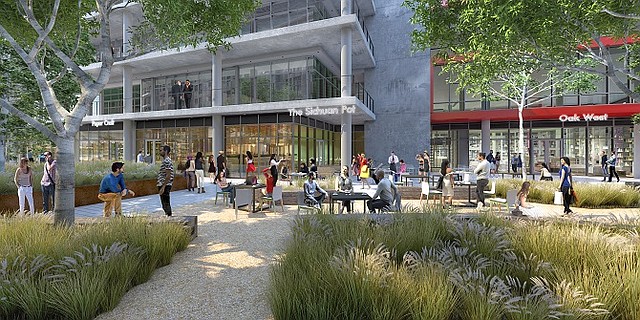 Retail and restaurant tenants will include Equator Coffees, LA Ale Works, Mamoun's Falafel, StretchLab, YogaSix and Healthy Spot.
The Ivy is being developed by Lowe, AECOM-Canyon Partners and Rockwood Capital. The project contractor is Bernards, and CBRE Group Inc. is handling leasing for the office and retail components.
The apartment space, Upper Ivy, is being designed by KFA. The hotel, the Shay, is being designed by KFA with Studio Collective handling interiors. Ehrlich Yanai Rhee Chaney Architects is designing the office building.
The complex will also have 2 acres of public landscapes and plazas.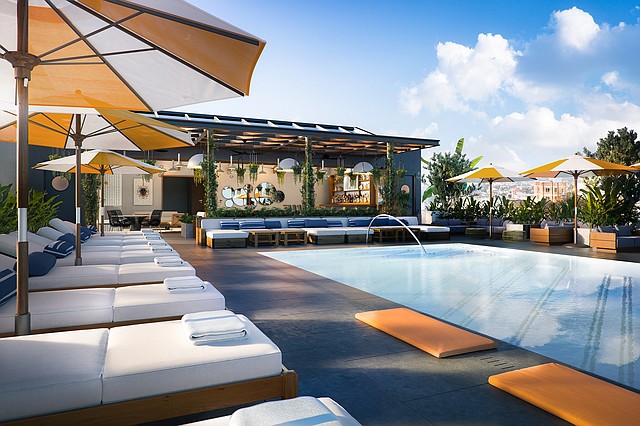 An unexpected boom
Ivy Station is one of the most anticipated projects in Culver City, an area that some say has seen an unexpected development boom.
"Hollywood and Culver City have surprised everyone," said Carl Muhlstein, international director at Jones Lang LaSalle Inc. "Anyone who took a position in them is really doing well in terms of lease-up and rental rate achievement and quality of tenants."
During the third quarter of 2019, the Culver City office market saw a vacancy rate of 15.2%, according to JLL data, down from 23% for the same time period the previous year.
And while there are many projects coming online, Muhlstein said much of the Culver City office space has been leased or preleased.
Alex Bergeson, a managing director at brokerage Newmark Knight Frank, said that until the middle of this real estate cycle — 2012, 2013 and 2014 — Culver City didn't have large blocks of Class A office space available. But that has changed.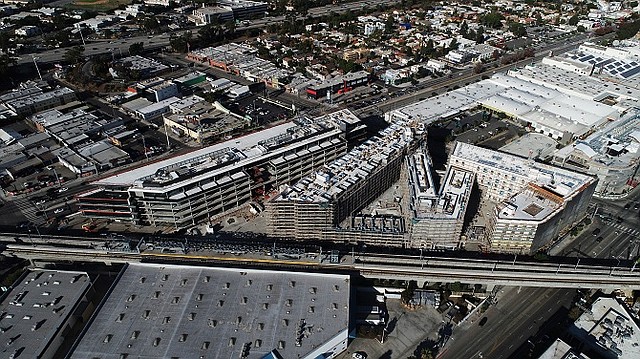 Expo Line boost
"The Expo Metro line coming in brought in a bunch of big block Class A office developers," Bergeson said.
Culver City, he added, was then able to compete with other areas for more tech and entertainment companies.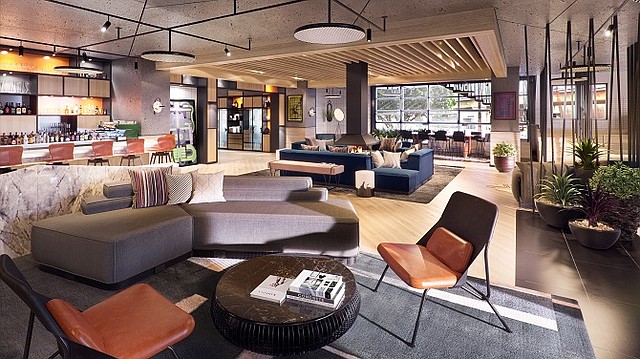 "It created an opportunity for those types of users to grow in the Westside in best-in-class office product, and the Expo Line was instrumental in creating that opportunity," Bergeson said. "The deals were still at a relative discount to true Santa Monica rents."
Muhlstein added that multifamily projects in the area were also a huge plus. The market only has a 2.5% vacancy, he said. The thousands of jobs coming to the area are tightening that vacancy rate.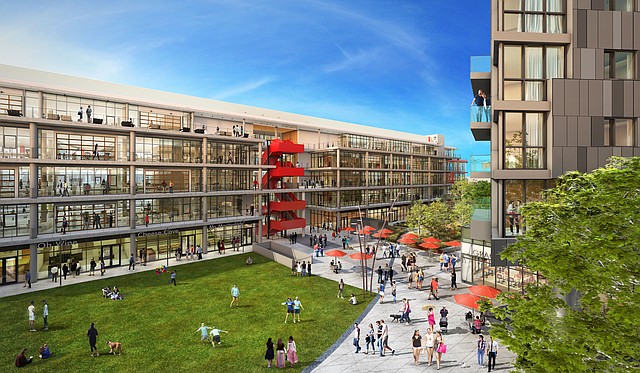 Looking forward, Muhlstein expects to continue to see construction, but of smaller buildings because of a lack of large land parcels.
Bergeson agreed that big block development opportunities would be fewer in downtown Culver City.
"I expect to continue to see savvy developers take off older land parcels or try to aggregate smaller parcels into the bigger blocks and develop near those stops as well," he said. 
For reprint and licensing requests for this article, CLICK HERE.