Boingo Lays Off 80 Employees
Originally published December 13, 2019 at 11:10 a.m., updated December 16, 2019 at 12:58 p.m.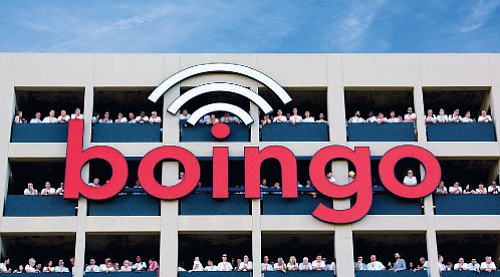 Boingo Wireless Inc. gave layoff notices to 16% of its staff, or 80 employees, in an attempt to "improve operational efficiencies and increase profitability," the company noted in a Dec. 13 Securities and Exchange Commission filing.
Westwood-based Boingo said it expects to save up to $11 million annually from the layoffs, which will fully take effect by early 2020.
"Boingo's business has changed significantly over the past few years, with the growth of DAS, Carrier Offload, Military and Multifamily," a Boingo spokesperson said in a statement. "Yet key parts of our organization were still aligned around what we consider our 'legacy' products, like Retail Wi-Fi and advertising."
To help drive longer-term revenue and profitability, the company said it is reorganizing. 
A Boingo employee who spoke on condition of anonymity said the cuts are driven by financial struggles caused from declining sales and an underperforming subsidiary acquired last year.
According to the source, the vice presidents of product, distributed antenna systems, engineering and product management were among those let go. Significant cuts were also made to the company's ad business team, Boingo Media.
"We dispute the notion the company is struggling," the company spokesperson said. "We are in fact positioning Boingo for long-term growth. These changes are designed to help us focus with even more precision on the core parts of our business that we believe drive value for shareholders."
In third-quarter earnings reported Nov. 15, Boingo said it failed to acquire any new operating venues during the period and posted revenue of $64.7 million, a decline of roughly 0.8% annually.
The firm's net losses narrowed during the period to $187,000, down significantly from $522,000 in third quarter of 2018.
Boingo's military business grew slightly last quarter, and the company signed a 15-year extension of its existing contract with the Army and Air Force Exchange Service, guaranteeing new network installments through 2038.
In its third quarter, Boingo also built out its military wireless infrastructure to cover an additional 2,000 military beds. The company provides service to 64 military bases nationwide.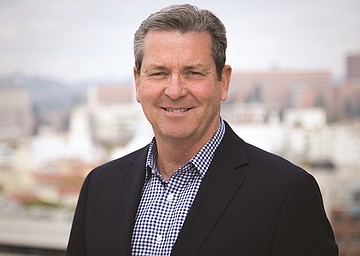 At the time of the contract renewal, Chief Executive Mike Finley stated, "We anticipate the revenue from the retail portion of this contract alone to be worth more than $1 billion for the remainder of the term without including potential additional services."
The employee said some military customers are growing unsatisfied with the service.
"Their military (subscriptions) are going down because they can't deliver enough bandwidth for streaming and video games," the employee noted.
A Boingo spokesperson said the company's "military multifamily revenue increased 8.7% this quarter compared to last year." 
While Boingo reports its internet can provide upload and download speeds up to 50 megabytes per second via its internet networks, the source said it can often be slower.
Large competitors in the multifamily-unit internet industry — such as Comcast Corp. and Charter Communications Inc., alongside newer startups like Wander Inc. and Starry Inc. — have made it difficult for Boingo's multifamily revenue to gain traction, the source said. 
The Boingo spokesperson disagrees with that claim.
"We have a unique competitive advantage as evidenced by our growing business," they said. "We believe our Boingo for multifamily product has many competitive advantages and is award-winning for delivering seamless connectivity to property owners and their residents."
In August 2018, Boingo paid $28 million for Charleston, S.C.-based multifamily wireless provider Elauwit Networks. The employee said the acquisition hasn't been as lucrative as hoped.
"Elauwit had previously done a (buying) process, and no one bit," the source said. "Boingo had to buy a company, or their revenue would have been down in 2018, and then it turned out Elauwit wasn't the magic revenue that they hoped."
Boingo's previous Chief Executive Dave Hagan retired from the company in February 2019 after cashing out a three-year stock tranche. Boingo's board appointed Finley to replace Hagan the same month.
In May, Boingo terminated a partnership with American Express Co. that allowed the payment processing company's customers to access Boingo's airport internet systems for free.
Tech reporter Samson Amore can be reached at samore@labusinessjournal.com or (323) 556-8335. Follow him on Twitter @samsonamore.
For reprint and licensing requests for this article, CLICK HERE.