Geffen Donates Another $46 Million to UCLA
Monday, December 2, 2019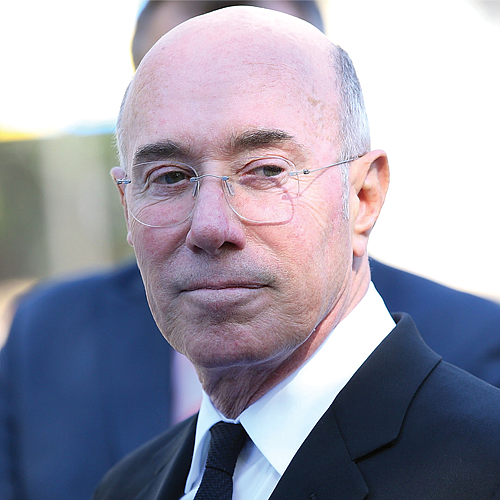 Entertainment mogul and billionaire David Geffen has donated an additional $46 million to the UCLA medical school that bears his name, the university announced Dec. 2.
The funds will be used to provide scholarships for medical students.
Geffen, who ranked No. 4 on the Business Journal's 2019 list of Wealthiest Angelenos with a net worth of $9.2 billion, donated $100 million in 2012 to establish the fund, which to date has provided scholarships to nearly 300 students at the medical school.
The new gift will provide an additional 120 scholarships that include fully paid tuition and a living stipend, bringing the total scholarships awarded to 414 by 2023.
"The Geffen Scholars program is helping our medical students enhance their training with research and scholarly activities that prepare them to be leaders in health care," John Mazziotta, vice chancellor for UCLA Health Sciences and chief executive of UCLA Health, said in the announcement.
"In addition to practicing medicine, they will be game changers for their profession and experts in areas such as health care policy, medical innovation and community well-being," Mazziotta added.
Average debt nationally for new medical school graduates in 2018 was $196,520, according to the Association of American Medical Colleges.
Geffen's initial $100 million gift has tripled the percentage of UCLA medical students graduating without debt to 45% during the past six years, the school said.
UCLA Chancellor Gene Block said in the announcement that Geffen's donations to the scholarship program "have inspired others across the nation to assist more students with the cost of their medical education ... His support has made it possible for UCLA to lead the way."
In 2002, Geffen donated $200 million to the medical school, after which the school was named in his honor. This gift brings his total donations to UCLA to $450 million, making him one of the nation's largest donors to a single university.
Education, energy, engineering/construction and infrastructure reporter Howard Fine can be reached at hfine@labusinessjournal.com. Follow him on Twitter @howardafine.
For reprint and licensing requests for this article, CLICK HERE.