Forever 21 Likely to File for Bankruptcy
Mall stalwart falters in changing landscape
Friday, August 30, 2019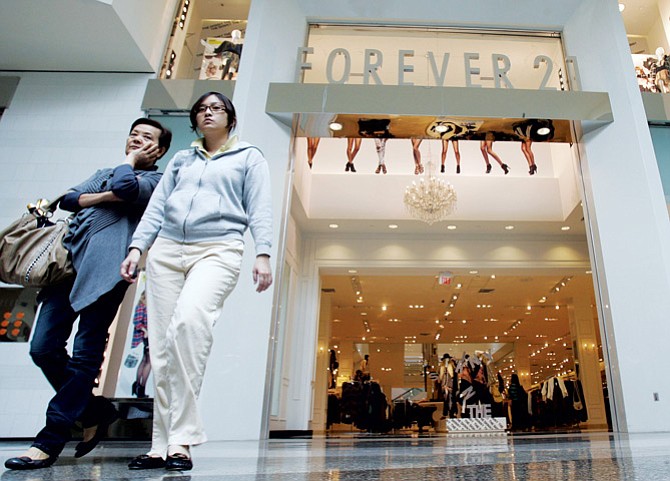 Fashion retailer Forever 21 Inc. is reportedly on the brink of filing for bankruptcy protection.
The Lincoln Heights-based company started by a Korean immigrant couple has begun preparing for the filing as hopes of a turnaround dwindle, Bloomberg reported, citing sources close to the deal.
A bankruptcy would likely force the retailer to shutter some of its more than 800 stores in malls around the world, striking another blow to a crippled retail sector that has seen a wave of bankruptcies among many of its biggest names.
Forever 21 started in the 1980s at a Highland Park storefront and grew into a fast-fashion powerhouse, for years aggressively expanding the footprint of its stores stocked with rack after rack of cheap fashion mostly made in China. With more than two dozen sites around Los Angeles County, Forever 21 and its yellow bags have become a staple of regional shopping plazas.
But as e-commerce swept the industry and online retailers like Fashion Nova, Revolve Group Inc. and competitors Hennes & Mauritz and Inditex's Zara gained strength, Forever 21 lost its hold on young shoppers.
The closely held company doesn't reveal its finances, but there have been indications it was facing trouble. In 2016, Forever 21's once-exclusive shipping partners EZ WorldWide Express filed for bankruptcy, citing its retail partners' declining sales among reasons for its financial woes.
"Their e-commerce platform is not very good; I don't expect it generates the same kind of volume you would see like at Revolve," said Syama Meagher, owner of Scaling Retail, a retail consulting agency.
Meagher said the company became oversaturated with stores and inventory as it expanded its apparel offerings beyond its core young, female demographic. "They diluted their brand," she said.
But a bankruptcy will play out beyond the retailer's doors.
Scott Burns of JLL said the larger Forever 21 spaces are old Mervyn's department stores. They are complicated to split, and not many retailers are looking for that size property anymore.

It comes as malls are still dealing with closures of Sears and other anchor tenants.
Just a few weeks ago the company had reportedly been in talks to restructure some of its finances, but talks have now shifted to Chapter 11, according to Bloomberg.
A bankruptcy could give the company some breathing room to shed its losing properties and resuscitate its value, Meagher noted. "Filing for bankruptcy, doesn't necessarily mean you are dead."
Manufacturing, retail and trade reporter Rachel Uranga can be reached at ruranga@labusinessjournal.com or (323) 556-8351. Follow her on Twitter @racheluranga.
For reprint and licensing requests for this article, CLICK HERE.