AECOM Extends Nuclear Cleanup
Venture secures $725M for work at Hanford site
Friday, August 30, 2019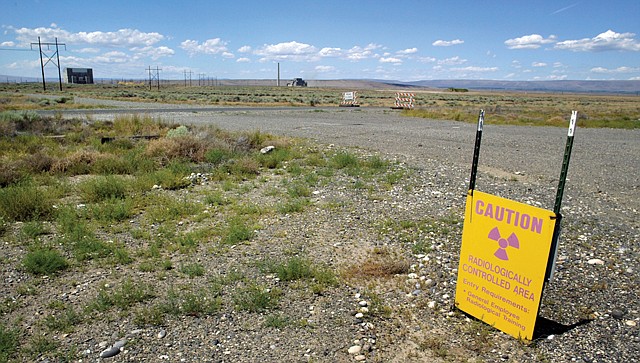 A joint venture led by Century City-based infrastructure and contractor giant AECOM has secured a $725 million one-year contract extension from the U.S. Department of Energy to treat and retrieve radioactive waste at the former Hanford Nuclear Reservation.
The Hanford facility, located in southeastern Washington, is the nation's largest nuclear waste site.
The extension, which was announced by AECOM on Aug. 19, takes effect Oct. 1.
Washington River Protection Solutions a joint venture of AECOM, Montreal-based SNC-Lavalin Group Inc.'s Atkins subsidiary and subcontractor Orano USA of Washington, D.C., was formed to address the 177 storage tanks on the Hanford site and to prevent the waste from migrating into the nearby Columbia River.
"This extension will enable our team at Hanford to continue its important work to reduce risk to the Columbia River by safely managing high-level tank waste and preparing feed for the Waste Treatment and Immobilization Plant," John Vollmer, president of AECOM's Management Services group in Germantown, Md., said in a statement.
The value of the contract extension will be added to AECOM's backlog during the current quarter.
The Hanford Nuclear Reservation was established as part of the Manhattan Project during World War II, producing plutonium for the world's first atomic bombs. During the Cold War, Hanford grew to include nine nuclear reactors and five plutonium processing plants spread over 586 square miles.
When Hanford was shut down in 1987, more than 50 million gallons of high-level liquid radioactive waste and more than 25 million cubic feet of solid nuclear waste were left behind, making it the largest single nuclear waste site in the nation. Cleanup of the site started in the early 1990s; according to the latest DOE estimate released earlier this year, the project is expected to continue until at least 2070 and cost at least $323 billion.

AECOM inherited much of its nuclear cleanup work at Hanford through its 2014 purchase of government contractor URS Corp. Besides the joint venture with Atkins and Orano USA, AECOM has also partnered with Bechtel Corp. now based in Reston, Va. on Hanford cleanup work.
In a separate development on the nuclear cleanup front, AECOM also announced Aug. 19 that it had completed the decontamination and demolition of nuclear facilities at the Knolls Atomic Power Laboratory near Niskayuna, New York. While the total cost of that cleanup project was not revealed, an AECOM spokesman told the Albany Times-Union that the cost exceeded a funding figure of $52 million presented in a 2010 DOE list.
For reprint and licensing requests for this article, CLICK HERE.