Hospitality Group SBE Opens New Office in Beverly Hills
Tuesday, August 27, 2019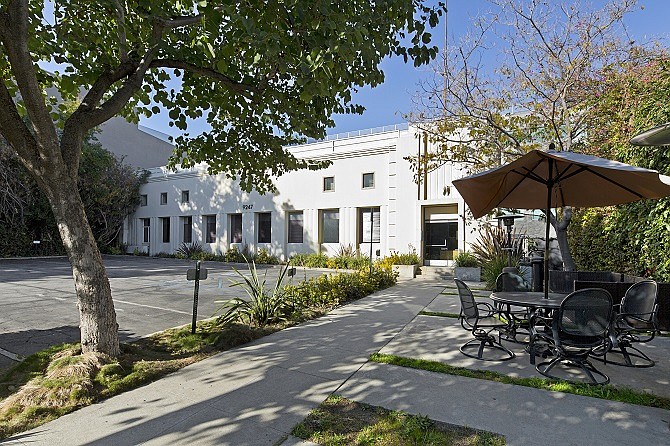 Lifestyle hospitality company SBE is expanding, fueled by growth of the Disruptive Group and Dakota Development, the international real estate development subsidiary behind brands such as SLS Hotels.
SBE develops and manages hotels, residences, restaurants and nightclubs.
The Disruptive Group includes Katsuya, Umami Burger, Cleo and Diez y Seis by Chef José Icardi.
SBE grew its hotel portfolio by acquiring Morgans Hotel Group Co. in 2016 in a deal valued at $805 million. In 2018, French hospitality company Accor bought a 50% stake in SBE for $319 million.
To accommodate the growth, SBE opened a new office in Beverly Hills at the end of August.
"The area has really blossomed into a tech and entertainment hub," said Sam Nazarian, SBE founder and chief executive, who grew up in Beverly Hills. "We're surrounded by companies like LiveNation and Amazon, and a lot of the top production companies are there."
The office will house a "culinary lab" where concepts will be tested for the rest of the portfolio. SBE has partnered with Sprint Corp. on the office's technology. Artist Ara Starck is creating a mural for the space, which is an old art deco building located at 9247 Alden Dr.
Roughly 50 people will work in the office. Nazarian said he expects that number to grow by 30% in the next year.
He said the office "takes these brands that were created in L.A. and refines them and exports them globally."
The new office's team will also work on design for SBE's hotel portfolio.
"We have the largest hotel pipeline in the world in the lifestyle category, and every one of them needs a restaurant and a bar," Nazarian added.
Commercial real estate reporter Hannah Madans can be reached at hmadans@labusinessjournal.com. Follow her on Twitter @HannahMadans
For reprint and licensing requests for this article, CLICK HERE.