Mall Makeovers
Friday, August 23, 2019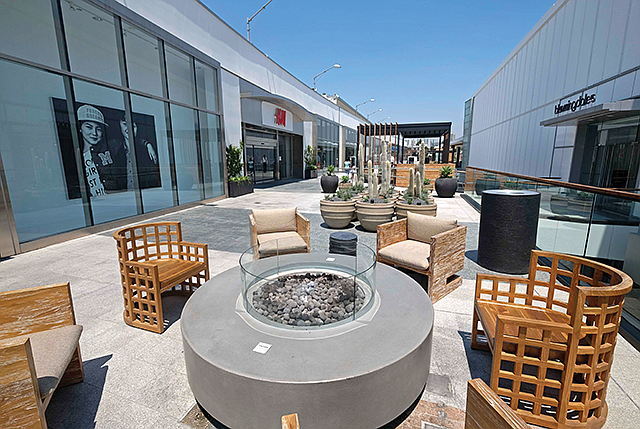 he ecommerce revolution is upon us, but shopping malls aren't going down without a fight.
Malls across L.A. are spending billions of dollars on upgrades, bringing in trendy new tenants and adding restaurants and entertainment. And developers say it's working.
"In some cases, it's what you have to do to survive," said Richard Rizika, partner and co-founder of Beta Agency Inc.
Westfield Century City recently underwent a $1 billion upgrade that included adding a local outpost of Eataly, a famed Italian market and restaurant destination that first opened in Torino in 2007.
Rizika, an expert on L.A.'s retail market, said the remodeled shopping mall, which includes seating areas with firepits and an eclectic, high-end food court, has succeeded in extending the length of time shoppers spend on site and boosted revenue.
"They curated the property really effectively," said SRS Real Estate Partners' Mike Rielly, creating "an open, airy light-filled atmosphere."
"Their redo was phenomenally successful," said Christopher Maling, a principal at Avison Young Inc.
The Beverly Center, a few miles east, spent $500 million on a large-scale remodel to draw back old and new shoppers.
The mall had been losing business, partly because of the ecommerce trend but also due to the appeal of Rick Caruso's Grove shopping center, just down 3rd Street.
The Beverly Center "started losing its appeal because of what Caruso did with the Grove," Maling said.
"Centers need a revamp to compete with the new age and how younger people move and shop and eat today," said Andrew Turf, a senior vice president at CBRE Group Inc.
Susan Vance, the Beverly Center's director of marketing and sponsorship, said the center spent years seeking to understand the changing retail scene. As a result of that research, she said, food became a priority.
"Food is so important in L.A., and we really wanted to have elevated food," she said.
The remodeled Beverly Center includes locations of Farmhouse Restaurants Inc., Yardbird Southern Table & Bar and Eggslut, which Vance called "not your average mall food."
The remodel also sought to connect the center more with its surroundings, putting restaurants at street level and adding a
second valet.
Making the business work
Shopping centers that reinvent themselves successfully can ask for more rent from tenants, brokers said. But the market is challenging.
In the second quarter, retail vacancy in the greater Los Angeles area rose 10 basis points quarter over quarter to 5.6%, according to a report from CBRE.
Still, some developers hope their projects can buck the trend.
This summer, CIM Group Inc. sold the 460,000-square-foot retail and entertainment property at Hollywood and Highland to DJM Capital Partners Inc. and Gaw Capital USA, who are planning a major renovation beginning next year.
The Citadel Outlets in Commerce filed plans earlier this year for a 10-acre expansion that will include retail, hotels and a monorail system.
And Manhattan Village in Manhattan Beach is undergoing a $180 million redevelopment that includes a 60,000-square-foot expansion. The project will wrap in 2020.
For reprint and licensing requests for this article, CLICK HERE.