'Wellness' Amenities Juice Up Properties
REAL ESTATE: A growing niche for homes and offices
Friday, August 9, 2019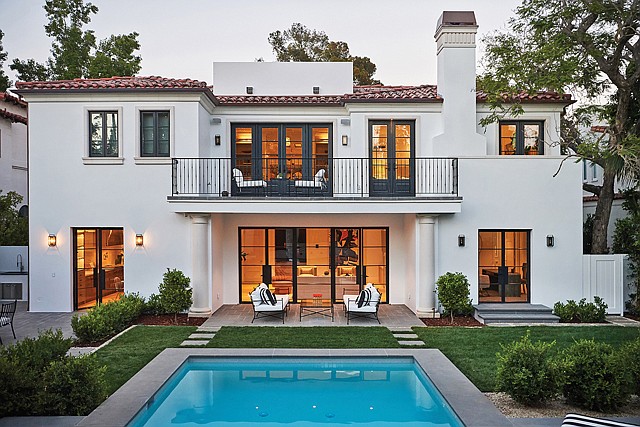 Those common spaces include a yoga studio and meditation areas, and members of the community take part in shared vegan dining. The concept has attracted investments from Angelo Gordon & Co.'s Steve White, Justin Bieber and designer Charles Infante.
Katz said most people who live in the house work in wellness professions.
"People are searching for a connection," Katz said. "I think in a city, and especially Los Angeles, modern living can be isolating."
Haven has closed a seed round of more than $1 million, which it will use to expand. Haven runs four coliving houses and plans to have a total of 10 by the end of this year.
"Health and wellness is a really huge trend, possibly even the religion of our times," Katz said.
Perks at work
Even offices are getting in on the wellness trend.
CBRE Group Inc.'s downtown headquarters building has received WELL certification. The office offers "hydration stations" with fruit-infused "spa water." It has installed high-powered air purification and acoustic dampening walls as well as lights that adjust their brightness, color and temperature based on how much sunlight is coming in from outside. The lights are intended to maintain certain levels of melatonin to make workers more productive. CBRE also offers onsite classes on healthy eating and massages.
"Wellness in the workplace is vital to … enhancing employee engagement," said Andrew Ratner, senior managing director who oversees CBRE's downtown office.
Cork material installed underneath the flooring offers lumbar support. Special UV lights ensure no spot is left untouched when the office is being cleaned.
Ratner said many of CBRE's clients are considering similar features in their own properties.
Jennifer Frisk, a senior managing director at Newmark Knight Frank, said many businesses have added things like standing desks, yoga studios and healthy food options at their offices.
"It's a way of life, especially in L.A.," Frisk said. "Most people here are starting to embrace it as part of their culture."
The more wellness features pop up in offices and other properties, the more it becomes the new standard, she added. "Landlords have to do it to complete — it's a snowball effect."
CORRECTION:
An earlier version of this story, which ran in the Aug. 12, 2019 issue, incorrectly stated that social club Remedy Place has a waiting list. The private practice of "holistic wellness" doctor Jonathan Leary, who is leading development of Remedy Place, has a six-month waiting list.
For reprint and licensing requests for this article, CLICK HERE.
Prev Next