'Wellness' Amenities Juice Up Properties
REAL ESTATE: A growing niche for homes and offices
Friday, August 9, 2019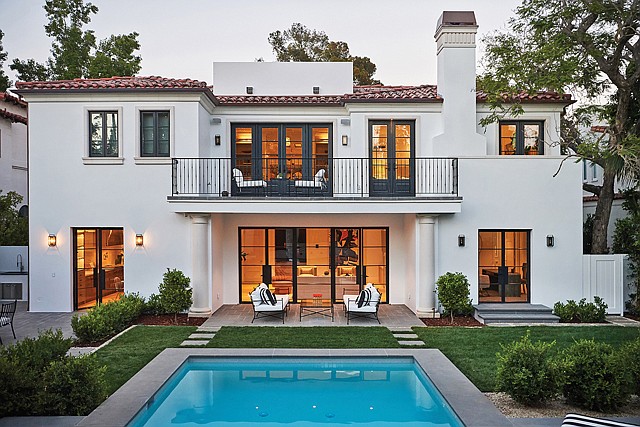 One of the hottest new homes on the market in Beverly Hills is a 6,300-square-foot, six-bedroom modern retreat — and it comes with three months of fresh cold-pressed juice delivery twice a week, three months of in-home yoga instruction, a Scandinavian hydrotherapy spa and a virtual personal trainer built into a mirror.
The $12.2 million property is just one of many on the market that have been outfitted explicitly for buyers interested in personal health and wellness.
The number of wellness-oriented properties has grown 6.4% annually since 2015, according to the Global Wellness Institute. Last year, the global wellness real estate market was a $134 billion industry, and that's expected to grow to $180 billion by 2022, the Global Wellness Institute estimates.
The trend isn't limited to residential real estate.
"Wellness real estate is any kind of apartments, homes, communities designed with the intent to have a positive impact on human health," said Beth McGroarty, director of research and public relations at the Global Wellness Institute.
"It's not just about adding a spa or a gym, which every middle- to high-end new development will have," she said. "It's more holistic than that."
Some properties come with features like infrared saunas and air purification, McGroarty said.
It's also now possible to have properties certified for their wellness attributes — similar to LEED certification, which ranks buildings and communities on energy and water use, CO2 emissions and other environmental impacts.
The WELL Building Standard, launched in 2014, rates buildings on how they improve human comfort, enhance health and "drive better choices," according to the International WELL Building Institute website.
Rochelle Maize, the agent behind the Beverly Hills Wellness House, said the features entice a certain kind of buyer.
"You are seeing more perks on the higher end, and you will continue to see them as technology continues to change and becomes more competitive," she said.
A healthy lifestyle
Remedy Place, a social club with a wellness focus, will open in West Hollywood in October. The club will be equipped with a hyperbaric chamber, cryotherapy and vitamin IVs. Jonathan Leary, a "holistic wellness" doctor, is leading development of the club.

Wellness isn't just for the rich and famous. According to Ben Katz, chief executive of Venice-based Haven Coliving, the company opened its first location in Venice two months ago and has had more than 2,500 people apply for 100 spots in the community — where residents rent a bed and share common areas.
Prev Next
For reprint and licensing requests for this article, CLICK HERE.