City National Buys Financial Software Firm Catered to Entertainment Businesses
Tuesday, August 6, 2019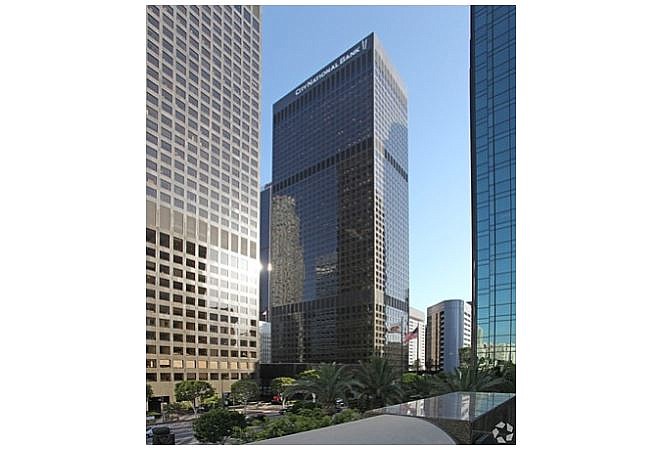 Downtown-based City National Bank has purchased FilmTrack Inc., a Studio City-based company that tracks payments, contracts and a range of other financial transactions for the entertainment and media industries.
The acquisition, City National's third in the entertainment sector over the last decade, boosts the bank's reputation as one of the go-to institutions for Hollywood business. City National is often referred to as the "bank to the stars."
Terms of the transaction were not disclosed.
Founded in 1996, FilmTrack's software platform gives its roughly 200 global customers the ability to calculate, track and analyze distribution revenue and participation payments from their media properties — such as films and television shows. FilmTrack also can be used to manage rights contracts, invoicing, financial reporting and royalty calculations.
For example, FilmTrack could calculate royalties earned by a major blockbuster movie across markets as well as payments to actors and sales of related merchandise. FilmTrack software can also help determine whether entertainment companies have the rights to sell or license media properties in certain domestic and international markets.
Kelly Coffey, City National's chief executive, described the first acquisition under her stewardship — she took the helm in February — as building on the bank's entertainment-focused services.
The acquisition will allow FilmTrack, which employs roughly 60, to expand its software platform, creating additional functionality around film and television finance, Coffey said.
"We're all about making things easier for our clients," Coffey said. "We are very focused on strengthening our entertainment ecosystem in a digital way."
She added that this won't be the last acquisition in this technology niche. "We'll definitely look at more," she said.
Last year City National purchased Exactuals, a Westwood-based provider of software that helps with complex payments, which Coffey described as "click-to-pay." In 2010, City National acquired accounting software firm Datafaction Inc., an accounting solution for the entertainment industry and family wealth firms.
Over the past quarter century, City National has expanded from 16 offices in Southern California to 70 offices in six states as well as Washington, D.C. Its assets have grown from $3 billion in the mid-1990s to nearly $53.6 billion as of April 30. It was acquired by Toronto's Royal Bank of Canada in 2015 and operates as a subsidiary.
The bank now employs more than 5,000 and oversees client investment assets of $75.1 billion.
Finance reporter Pat Maio can be reached at pmaio@labusinessjournal.com or (323) 556-8329. Follow him on Twitter @patmaio.
For reprint and licensing requests for this article, CLICK HERE.