Mergers, Consolidation Drive Sublease Market
Moves by Snap, others leave unused office space in search of tenants
Friday, April 12, 2019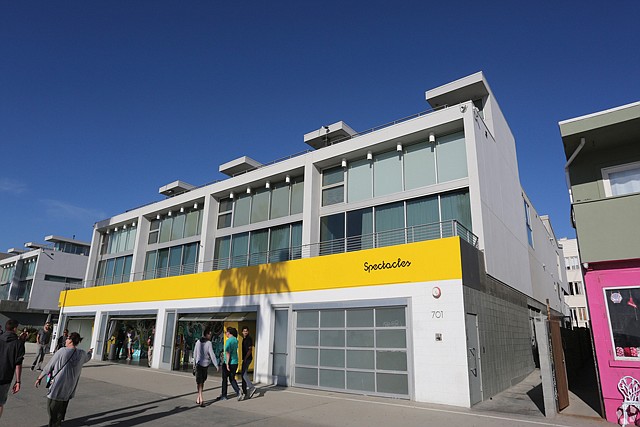 When Snap Inc. consolidated at least a dozen disparate offices into a new headquarters in Santa Monica last year, the tech company suddenly found itself in the sublease business.
Faced with a pile of unexpired leases from the previous properties, Snap had to attract renters to help cover the cost of those vacated spaces. Some of the offices are still on the market.
"Companies either outgrow their space, or they have too much space sometimes, and that leads to subleasing," said Gary Horwitz, a managing director at Jones Lang LaSalle Inc., which does leasing for Snap.
Snap's not alone. Los Angeles-area companies have been renting out more of their unused office space in an effort to cut costs and boost profits.
In L.A. County, subleasing accounts for 2.5% of inventory, or roughly 5 million square feet. That's slightly above the 15-year average of 2.2% though still well below the 12% seen in 2009 during the Great Recession, according to Ryan Harding, an executive managing director at Newmark Knight Frank.
"We don't think there's any cause for concern at this time, but it has gone up over the last three years," Harding said.
Harding said he expects sublease rates to continue rising, largely due to a growing number of mergers and acquisitions, such as Walt Disney Co.'s purchase of 21st Century Fox's entertainment assets. These deals create redundancies in real estate.
"As companies and industries continue to consolidate, the likely outcome is additional space on the sublease market," Horwitz said.
A "necessary evil"
For many companies and their real estate brokers, subleasing can be a pain.
Last year, downtown-based Sunrise Brands, which owns the Seven7 Jeans and Eva Longoria brands, moved its design and merchandising teams to its New York offices. That left Sunrise with more space than it needed at its 801 S. Figueroa St. offices downtown.
The group is now trying to sublet 35,000 square feet: one 19,000-square-foot floor and three smaller offices on another floor.
"It's challenging," said Don Waldman, Sunrise Brands' chief operating officer and chief financial officer. "The term of my lease is only two years. That's somewhat of a handicap."
The company is being represented by Mike Catalano, vice chairman at Savills Inc., who estimated 5% to 10% of his annual business is subleases.
The amount of subleasing space in areas like downtown hasn't changed much, but west of the 405 freeway it has increased by half a million square feet in the last five years, according to Savills data.
"Sublease space can be an indicator of the economy and financial well-being of the tenant community, and can be a sign for significant market changes like recessions or market corrections in commercial real estate," Catalano said.
While brokers agree subleasing is needed, it doesn't seem to be their preference. Jeremy Dee, executive vice president of brokerage at Kennedy Wilson called subleasing a "necessary evil."
Working out the numbers
Increased subleasing can be used, brokers said, to negotiate rent prices.
Since the space isn't being turned back over to landlords, it's not technically vacant and therefore isn't accounted for in vacancy numbers, Dee said. But it's still an important part of the market, he added. "Overall, it can have a profound effect on market dynamics."
Subleasing space can go for a hefty discount. Harding said the average rental rate in L.A. now is $3.65 a square foot, but sublease space goes for closer to $2.95 a square foot.
Some brokers use the availability of subleases as a negotiating tactic for traditional leases. The availability of cheaper subleases nearby, Harding said, is "used as leverage all the time."
Jack Livingston, a research analyst at Avison Young USA Inc., said subleasing space generally rents for 20% to 30% below market rate. Catalano said it could be as much as 60% off, depending on how nice the office is.
In some cases, brokers say tenants are seeking well-built subleasing spaces that they can occupy quickly and at a discount over market rate.
"Suites that have been recently improved are in demand and in some cases going for no discount at all," said Cushman & Wakefield Inc. Director Tyler Stark. He said a 10-year-old suite may go for a 50% discount while a 1-year-old, upgraded suite may see little, if any, discount.
With more corporate consolidation expected as companies chase efficiencies, L.A.'s under-the-radar sublease market could grow.
"At the end of the day, subleasing allows tenant flexibility within a lease," Horwitz of JLL said.
For reprint and licensing requests for this article, CLICK HERE.