Integrated Capital Raises $30M for Debut Fund
Disney family's Shamrock Holdings provided seed money for early investments
Friday, April 12, 2019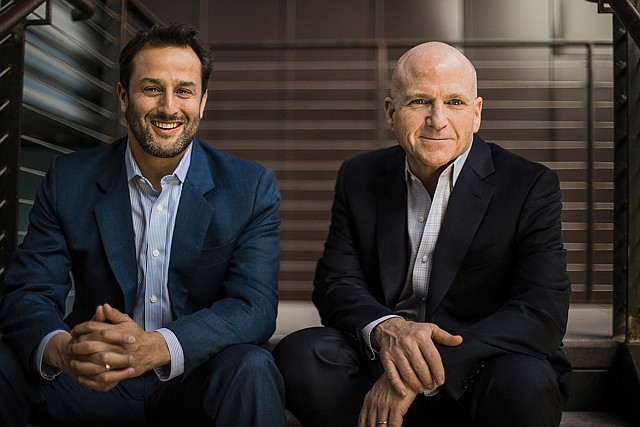 Playa Vista-based Integrated Capital Management has raised $30 million for a private equity fund that will target investments in commercial real estate across the United States.
One of the fund's seed investors is Burbank-based Shamrock Holdings Inc., which serves as the investment vehicle for certain members of the Roy Disney Family.
Roy Edward Disney, who passed away in 2009, was a senior executive for Walt Disney Co., which his father Roy Oliver Disney and uncle Walt Disney founded.
Known as Integrated Realty Capital I, the firm's new real estate private equity fund was launched by Integrated Capital co-founders and real estate finance industry veterans John Carrick and Robert Lindner.
Lindner said in an interview that the fund will invest $1 million to $3 million "slivers" in a range of larger projects, from apartments to student housing, condominiums, offices and retail buildings.
"To date, up to 30% of the fund has been committed in projects in Southern California and Atlanta, Ga., estimated to cost $320 million total," Lindner said.
The fund anticipates a portfolio of $1.5 billion in total capitalization. "We don't redline any market or asset class," Lindner said.
The fund's investors include large family offices, or family-controlled investment groups; registered investment advisers; wealthy individuals; and foreign capital sources.
Lindner is a former senior managing director at Newmark Knight Frank, a commercial real estate advisory firm whose parent is Newmark Group Inc. He also worked for London-based PricewaterhouseCoopers in New York City as a strategy and process improvement consultant.
Carrick is an attorney and investment banker who formerly was a counsel for the U.S. government's Resolution Trust Corp., which helped dispose of assets taken from failed savings and loans in the early 1990s.
• • •
Highview buys fire protection firm
Brentwood-based private equity firm Highview Capital purchased Frontier Fire Protection, a 59-year-old fire protection services company based in Denver, and which serves four states in the Western United States.Terms were not disclosed.
The company has established a network of general contractor customers across a range of end-markets, including apartment buildings, homes, factories, schools, office buildings, senior housing and retailers.
Frontier recently expanded in Colorado and Utah, and plans to expand further with the capital infusion from Highview.
"Frontier Fire has extraordinary potential for strategic acquisitions and expansions into new geographies," said Ryan McCarthy, founder and senior portfolio manager of Highview Capital, in a statement.
This is the fifth company that Highview, a $500 million private equity firm, has acquired or taken an interest in since the firm's founding in 2016 — and the third in the past year.
Prev Next
For reprint and licensing requests for this article, CLICK HERE.