B. Riley FBR Leads Financing for Babcock & Wilcox
Friday, April 5, 2019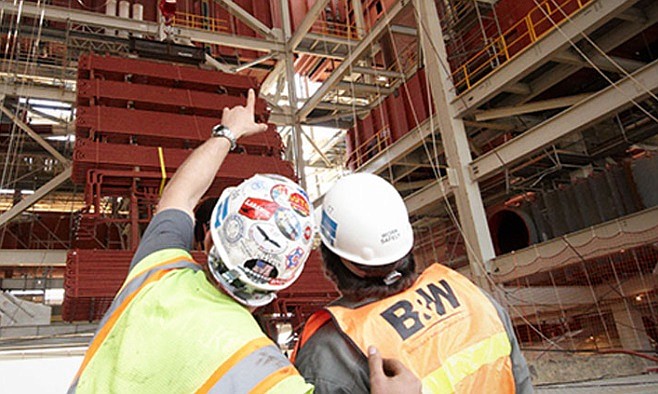 B.Riley FBR, an investment bank and wholly-owned subsidiary of Woodland Hills-based B. Riley Financial, has entered into a $150 million credit agreement with Ohio-based Babcock & Wilcox Enterprises Inc., a move that is expected to boost the energy services firm's path to profitability in 2019.
The $150 million credit line from Santa Monica-based B. Riley FBR, plus an additional $15 million credit offering that could be tapped at a later date, would be used to settle and limit future liabilities on the Barberton, Ohio-based Babcock & Wilcox's energy projects in Europe, and provide funds for working capital, according to statements issued by B. Riley FBR and Babcock & Wilcox.
The new financing provides Babcock & Wilcox with the additional liquidity needed to continue its operational transformation, the statements said. B. Riley FBR also provided a $10 million credit line last month to the company.
As of Dec. 31, 2018, B. Riley business B. Riley Capital Management owned roughly 6.43 percent of the company's stock, according to a filing with the U.S. Securities and Exchange Commission.
In addition to the credit lines, B. Riley FBR also has agreed to backstop a $50 million rights offering which is subject to approval by Babcock & Wilcox shareholders. It is anticipated that proceeds from the rights offering will be used to pay down a portion of the new $150 million term loan.
A date for the rights offering vote has not yet been scheduled, a Babcock & Wilcox spokesman said.
A rights offering is a group of rights offered to existing shareholders to purchase additional stock shares, known as subscription warrants, in proportion to their existing holdings.
Finance reporter Pat Maio can be reached at pmaio@labusinessjournal.com or (323) 556-8329.
For reprint and licensing requests for this article, CLICK HERE.