LAX Adds Nonstop Flights to Helsinki, Three US Cities
Wednesday, April 3, 2019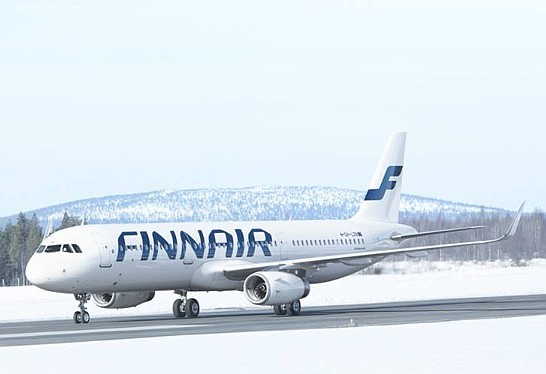 In the space of three days at the end of March and early April, four nonstop flights were resumed or added at Los Angeles International Airport, according to announcements from various airlines.
On the much-coveted international flight front, Finnair resumed nonstop service on March 31 between LAX and Helsinki Airport after a 27-year hiatus. The Helsinki-based airline is flying the route three times a week using Airbus A350-900 aircraft that can seat up to about 300 passengers.
For the last two years, Angelenos wanting to travel to Finland on Finnair have had to go through San Francisco International Airport, and that service was only available during summer.
Domestically, American Airlines launched nonstop service between LAX and Louisville, Ky. on April 2, the first-ever from Los Angeles to the host city for the Kentucky Derby. The daily flights to and from Louisville's Muhammad Ali International Airport will use Airbus A-319 aircraft that carries up to 160 passengers.
Another first for nonstop service also began April 2 as United Airlines launched a daily flight between LAX and Dane County Regional Airport in Madison, Wis., using Embraer E-175 aircraft with a seating capacity of 80.
Meanwhile, nonstop service resumed April 2 after a six-year hiatus between LAX and Tulsa International Airport in Tulsa, Okla. American Airlines picked up the nonstop service after United Airlines ended it in 2013 due to lack of demand. American has not announced the type of aircraft being used for this flight.
Education, energy, engineering/construction and infrastructure reporter Howard Fine can be reached at hfine@labusinessjournal.com. Follow him on Twitter @howardafine.
For reprint and licensing requests for this article, CLICK HERE.