Shamrock Leads Sport Video AI Investment
Software package gives high school sports new options on highlights
Friday, September 14, 2018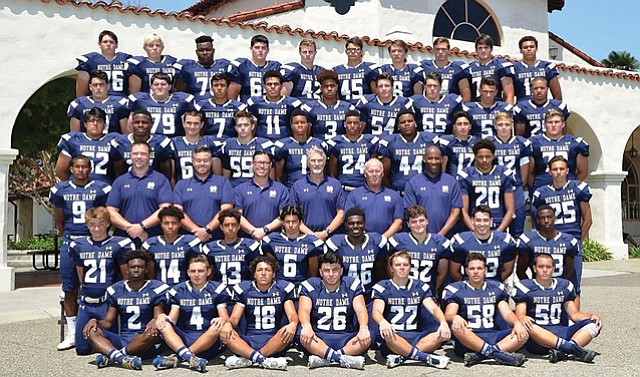 Shamrock Capital Advisors led a $30 million investment round in artificial intelligence and sports video production firm Pixellot, providing the Westwood-based investor a front-row seat on what could be a whole new ballgame for high school sports.
Pixellot uses artificial intelligence algorithms in a software package intended to help sports organizations produce and distribute game film – complete with automatic highlights, graphics and commentary – without need for an onsite camera crew.
Tel Aviv, Israel-based Pixellot, which was founded in 2013, said the investment gives it $40 million in total funding. Both existing and new venture capital investors participated in the round, including Israel-based Firsttime Ventures and its subsidiary TheTime.
The company has made inroads in the amateur sports market, including high schools, where broadcast coverage is less frequent. Pixellot reports more than 20 installations in high schools in L.A. County, including Sherman Oaks-based Notre Dame High School and Campbell Hall High School; St. Anthony High School in Long Beach; and Viewpoint High School in Calabasas.
The company said in a statement that it "has sold more than 2,500 systems worldwide and produces more than 20,000 hours of sports content every month."
Shamrock Capital partner Alan Resnikoff said in a statement that the firm felt it could help Pixellot expand further.
"Pixellot's unparalleled technology is not only compelling for broadcasters but is also already being utilized by 1,000 U.S. high schools and youth sports organizations as a new revenue stream and a value-added service for their parents and players," he said. "We are excited to partner with Pixellot's top-notch executive team to support their continued growth," Resnikoff added.
This deal marks Shamrock's first prominent investment in AI technology, according to a Shamrock spokeswoman Jaimee Pavia. Shamrock was No. 20 on the Business Journal's 2018 list of largest private equity firms in Los Angeles with $1.9 billion in assets under management.
Snap Loses Khan, Gains Accelerator Class
Five Los Angeles startups are among nine total companies vying for funding in Snap Inc.'s new accelerator, called Yellow, according to a Sept. 10 announcement.
Yellow is billed as a "launchpad for creative minds and entrepreneurs who are looking to build the next generation of great media companies." It plans to incubate nine companies over three weeks at its headquarters in Venice. $150,000 will be awarded to each startup at the program's conclusion, though the accelerator website notes funding "may change depending on the project and other exceptional cases."
Prev Next
For reprint and licensing requests for this article, CLICK HERE.