Silicon Beach Report Oct. 31: Subscription App Sales Soar
Wednesday, October 31, 2018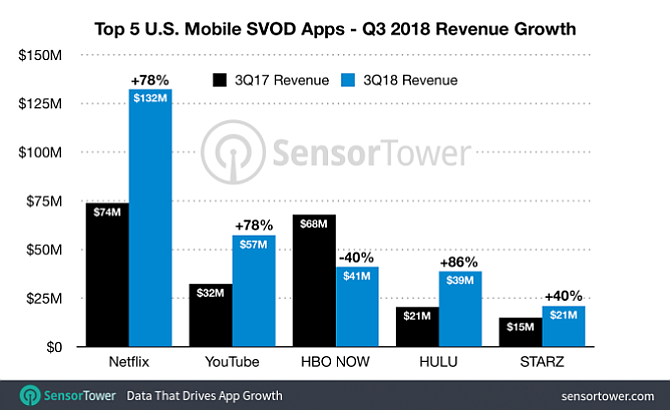 LA County weighs electronic voting options; Activision issues Overwatch League changes; Hulu grows revenue 86 percent
Netflix, Hulu See Subscription Revenue Growth
According to a report from San Francisco app intelligence company Sensor Tower Inc., U.S. consumers spent a total $781 million on subscription entertainment apps, up 15 percent from $285 million in the first quarter of 2018. West Hollywood-based Hulu is growing faster than previous quarters, with a subscription revenue boost of 86 percent to $39 million in the third quarter compared to $21 million last year. Netflix, located in Hollywood, saw a 78 percent increase in subscription revenue growth, up to $132 million from $74 million at this time the previous year, according to an analysis published by TechCrunch.
County Considers Voter Technology
Los Angeles County Supervisors are considering an item on its agenda that would continue its "Voting Solutions for All People," or VSAP initiative and approve continued usage of the County's Voter Information Management System licensing agreement, Techwire reports. The VSAP initiative would cost roughly $290 million from federal, state and county funds, and would provide electronic poll books and rosters and would support the 2020 election cycle.
Activision Issues Changes to Overwatch League
Activision Blizzard Inc., the Santa Monica operator of e-sports franchise the Overwatch League announced Oct. 31 its Overwatch Contenders division will scale down from 12 teams to eight. Activision Blizzard will also split North America into two regions, east and west, while also placing caps on bringing in players from overseas. A maximum of three international players per team will now be enforced, a push from Activision to get teams to recruit local talent. Activision Blizzard said in a statement the shifts are designed to "bring up the overall level of competition," and "provide more entertaining matches," according to Engadget.
For reprint and licensing requests for this article, CLICK HERE.