Delta Air Lines to Launch Ontario Airport to Atlanta Service in April
Friday, October 19, 2018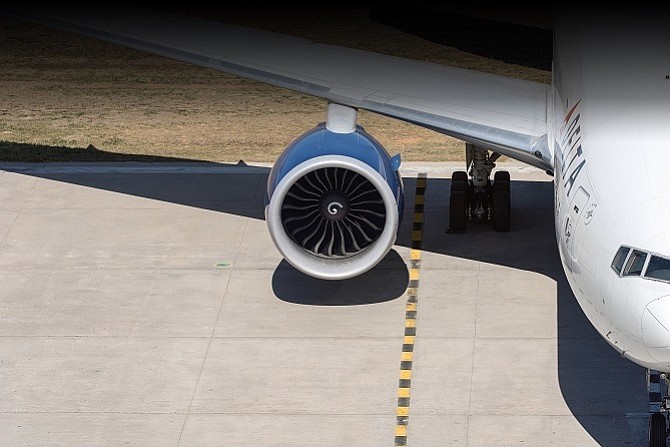 Delta Air Lines announced Oct. 19 that it will launch daily nonstop service between Ontario International Airport and Atlanta in April, marking the third carrier with transcontinental flights from the Inland Empire airport.
Delta will start with one daily flight in April departing in mornings and arriving at Hartsfield-Jackson Atlanta International Airport in the evening. Starting in June, a second daily "red-eye" flight will take off from Ontario in late evening and arrive at Atlanta the next morning.
All flights will use Boeing 737-900 aircraft, which are configured for a seating capacity of 179.
Delta currently flies to Salt Lake City from Ontario three times a day.
"Ontario and the Inland Empire deserve more choice and more options for global travel and we're excited to complement our existing service to our Salt Lake City hub with new Atlanta service in 2019," Ranjan Goswami, Delta's vice president of sales for the western region, said in a statement. "Delta continues to grow the overall number of seats from the L.A. basin to our Atlanta hub, increasing over 25 percent in just the past three years, representing service from Ontario as well as LAX and Orange County."
Delta is the third carrier to announce flights to the East Coast from Ontario this year. Frontier Airlines began service to Orlando, Fla. in August and JetBlue Airways launched daily flights to New York's John F. Kennedy International Airport last month.
"We are thrilled to add Delta's nonstop service to its Atlanta hub, a key development in Ontario's evolution as a gateway airport," Alan Wapner, president of the Ontario International Airport Authority, said in a statement. "(As) the world's busiest airport, Atlanta offers Southern Californians a world of opportunities for air travel through Delta's extensive global network."
Tickets go on sale beginning Oct. 20 for the Ontario to Atlanta service.
Economy, education, energy and transportation reporter Howard Fine can be reached at hfine@labusinessjournal.com. Follow him on Twitter @howardafine.
For reprint and licensing requests for this article, CLICK HERE.