Xprize Names Anousheh Ansari Chief Executive
Thursday, October 18, 2018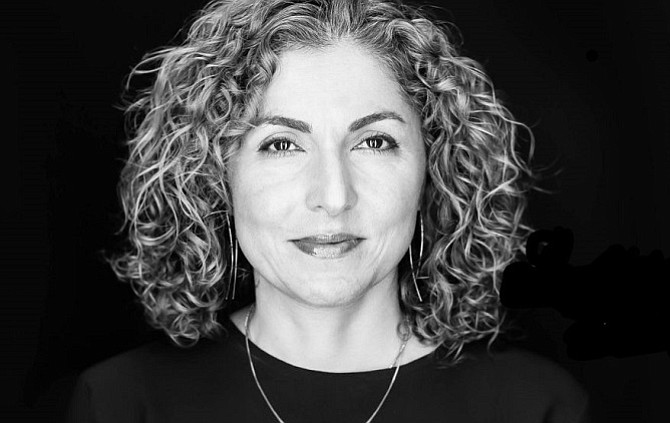 Playa Vista-based Xprize Foundation Inc. on Oct. 18 named technology entrepreneur Anousheh Ansari is its new chief executive.
The technology competition platform announced the change at its annual Visioneering event, also noting that former Chief Executive and co-founder Dr. Peter H. Diamandis will continue as executive chairman of the Xprize Foundation board.

Ansari has been a longtime member of the Xprize Foundation. Her family contributed $10 million to Xprize's inaugural competition in 2004, a contest to lower the cost of commercial spaceflight innovation.
Prior to her involvement with Xprize, Ansari in 2006 founded Prodea Systems Inc., a software company focused on the residential Internet of Things market. She also made history on Sept. 18, 2006 as the first Muslim woman and Iranian astronaut in space, as well as the fourth private explorer to visit space. Ansari also sits on the World Economic Forum's Global Future Council.
"As I take on the helm at Xprize, I feel the same exhilaration as I did the day I was sitting in my capsule atop of my Russian Soyuz rocket – waiting impatiently to be launched into the infinity of the universe that I had dreamed about as a child, and in nervous anticipation of the enormous possibilities in front of me," Ansari said in a statement. "I have been a spokesperson, a board member, an advocate, a sponsor, and one of Xprize's biggest fans, and I am grateful for the opportunity to work with such a passionate group of individuals dedicated to changing the world for the better."
Xprize was founded in 1994 and has launched competitions in a range of fields, including space, oceans, learning, health, energy, environment, transportation, safety and robotics. The organization has awarded more than $140 million in prize purses over the course of its history.
"The Xprize model of crowdsourcing innovation is as important as ever, as increased access to exponential technologies is truly democratizing the ability for anyone to solve today's most pressing issues," Diamandis said. "I have tremendous confidence in Anousheh to help lead Xprize during its next stage of evolution. She is a powerful and inspiring CEO who brings passion, intelligence and tremendous dedication to Xprize and I can't think of a more perfect person to lead our next decade of impact."
Tech reporter Samson Amore can be reached at samore@labusinessjournal.com or (323) 556-8335. Follow him on Twitter @samsonamore.
For reprint and licensing requests for this article, CLICK HERE.