EP Wealth Adds Again With Deal in Colorado
More in mind under 2020 timeline for ambitious growth goal
Friday, October 12, 2018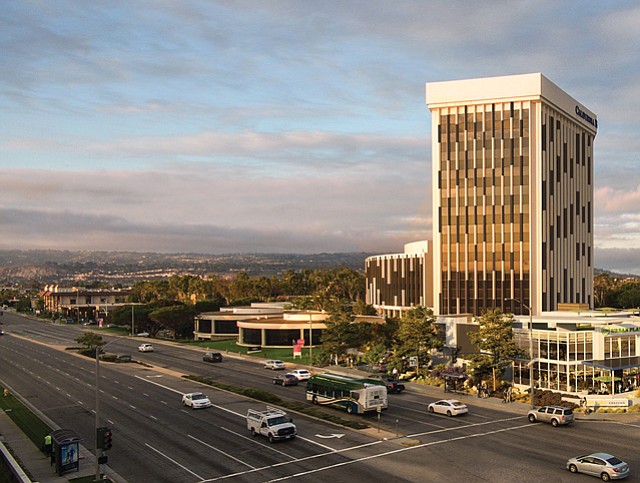 Torrance-based EP Wealth Advisors, an adviser that specializes in financial planning and investment management services, said Tuesday that it acquired Rampart Wealth Advisors, a move designed to bolster its presence in the Denver area.
Financial and legal terms of the deal for Rampart, which has offices in the Denver suburb of Greenwood Village, Colo., were not disclosed.

Rampart brings about $118 million in assets under management to EP Wealth Advisors.
The Rampart transaction marks EP Wealth's fourth acquisition since partnering with Wealth Partners Capital Group, a Palm Beach, Fla.-based financial services holding company, in July 2017.
EP Wealth, which manages more than $4 billion in assets as of July 31, also has acquired Caves & Associates Inc., of Manhattan Beach; Donnelly Wealth Advisors Inc., of San Diego; and Millie Capital Management, of Walnut Creek. The four acquisitions – including Rampart -- have brought a total of $800 million in total assets under management, said EP Wealth Chief Executive Patrick Goshtigian, in an interview.
Goshtigian said EP Wealth Advisors, in working with Wealth Partners Capital Group, has developed a plan to hit $20 billion of assets under management by 2022 through growth organically or through acquisition.
EP Wealth has identified several possible acquisitions to scale the company in size in Los Angeles, Northern California, Colorado and elsewhere, Goshtigian said.
"We have an active pipeline of companies that we are talking with here in Southern California," Goshtigian said. "We are looking for like-minded firms that want to partner with us and take advantage of our scale."
He said all of the firms EP Wealth wants to buy have between $100 million and $300 million in assets under management, or higher.

"I can't speak to specific deals," Goshtigian said. "This isn't necessarily an endpoint but rather a milestone that we are trying to reach," he said.
EP Wealth had a track record of doing one acquisition a year before it started its more recent spree in 2017.
Rampart is a collaborative wealth management and financial planning firm with six decades of experience.
"We took great care in making this decision to partner with EP Wealth, as our focus has always been on providing our clients with the highest-quality experience," said David Heinz, who was a principal with Rampart but who becomes a vice president and wealth adviser with EP Wealth as part of the combination.
Sage on Bombas recapitalization
Bombas, a sock manufacturer, has completed a recapitalization with Great Hill Partners, a Boston-based private equity firm, with financial advisory services provided by Sage Group, a Santa Monica-based investment bank.
For reprint and licensing requests for this article, CLICK HERE.
Prev Next