Edison Still Not Fireproof
UTILITIES: State offset on liabilities not retroactive
Friday, October 12, 2018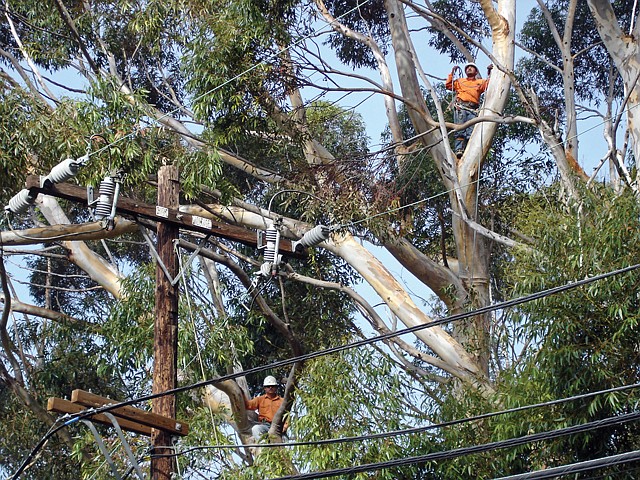 Rosemead-based Edison International or its Southern California Edison utility might still be on the hook for up to $4 billion in damages from recent wildfires, even with Gov. Jerry Brown's signature on legislation that included a partial bailout.
The potential for aid to utilities came in a comprehensive wildfire prevention and relief legislative package that applies to future incidents. The legislation allows utilities to sell bonds to pay off wildfire damage claims; the bonds would be repaid over time by utility ratepayers.
Edison investors initially breathed a sigh of relief, but shares took a hit, falling 4 percent within hours of a later court ruling that found its SCE unit could still be liable for damages from past wildfires if its equipment or operations are deemed to have caused the fires. That could include the Thomas Fire that devastated part of Ventura and Santa Barbara counties late last year and into January of this year.
Superior Court Judge Daniel Buckley rejected Edison's bid to be exempted from liability, and an investigation by state authorities into the cause of the blaze is ongoing.
Buckley's 16-page ruling said Edison's procedural and constitutional arguments that it should be exempted from liability for the Thomas Fire failed to pass judicial muster, siding instead with hundreds of plaintiffs who have already filed damage claims.
The Thomas Fire burned nearly 282,000 acres (440 square miles), an area almost the size of the city of Los Angeles, in December and January; it destroyed 1,063 homes and damaged roughly 250 more. It was the largest wildfire in state history at the time although it was surpassed by this summer's Mendocino Complex Fire.
Fitch Ratings Service determined this spring that Southern California Edison could face more than $4 billion in possible damages from the Thomas Fire. Edison International reported net income of $689 million last year on revenue of $12.3 billion.
At issue in the Thomas Fire and other possible liability cases is the legal doctrine of inverse condemnation, under which government entities are required to pay compensation when property is damaged either through government-led activities – such as construction – or by negligence. The state Public Utilities Commission and past court rulings have maintained that in cases where utility equipment causes wildfires, the investor-owned utilities are, in essence, public entities responsible for a public good – electricity. The utilities, therefore, are liable under inverse condemnation, even if they followed all applicable laws and procedures in maintaining their equipment, according to the rulings.
Edison and the two other investor-owned utilities – Pacific Gas & Electric, a unit of PG&E Corp. and San Diego Gas & Electric, a unit of Sempra Energy – have argued they should not be treated as public entities in this instance. And in its case before Buckley, Edison also argued that, even if it were determined to function as a public entity, the inverse condemnation should be considered a violation of the Takings Clause in the Fifth Amendment to the U.S. Constitution.
Buckley ruled against Edison on both arguments.
A statement from Edison contended that the ruling did not address the merits of its argument.
"The California Supreme Court has never applied inverse condemnation to investor-owned utilities like SCE, and the company firmly believes that doing so in this case is an improper application of inverse condemnation law," the statement read. "Southern California Edison is disappointed with the court's refusal to dismiss the plaintiffs' inverse condemnation claims. SCE will vigorously defend itself in these lawsuits and is considering its options following the ruling."
A ruling that holds Edison ultimately liable for Thomas Fire damage claims will leave the question of who would pay and in what proportion: SCE ratepayers or Edison International shareholders.
And the effects of the fire aren't the only possible liability for the utility. An intense thunderstorm three weeks after the fire sent mud from vegetation-stripped slopes into hundreds of homes, killing 21 people. Roughly 250 structures were red-tagged as uninhabitable by local authorities. Edison executives have noted that if the company is found liable for the Thomas Fire, attorneys representing mudslide victims are prepared to add their damage claims to the hundreds of pending fire-related claims.
For reprint and licensing requests for this article, CLICK HERE.