Street Vending Legal After Vote
RETAIL: Ordinance restrictions placate brick-and-mortar shop owners
Friday, November 30, 2018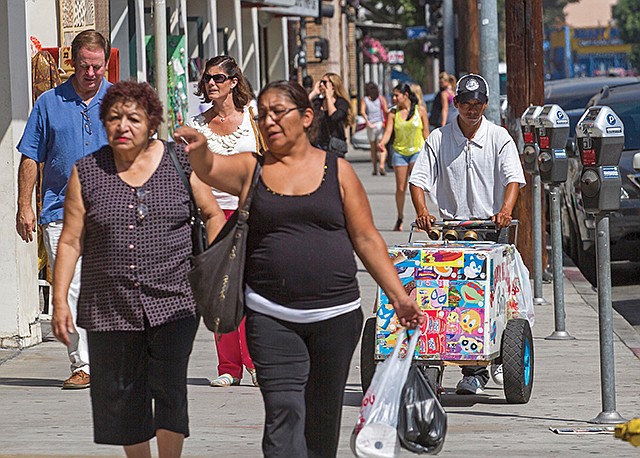 After a nearly decadelong campaign by street vendors for legalization and facing a deadline to act before a state law limiting the ability of cities to regulate sidewalk vendinggoes into effect, the Los Angeles City Council on Nov. 28 voted unanimously to approve regulations for sidewalk vending.
The rules, which go into effect Jan. 1, require the city's estimated 50,000 sidewalk vendors to maintain minimum distances from driveways, curbs, building entrances, parking meters and other street features, and they must be at least 3 feet from another vendor. The vendors must also pick up trash within 50 feet of their stands and ensure people can pass on the sidewalks.
The motion passed by the Council also calls for permits to be issued for sidewalk vendors in certain zones with high vendor concentrations, such as portions of downtown; the city would begin to issue those permits in January 2020.
The measure designates several no-vending zones within the city, including within 500 feet of the Hollywood Walk of Fame.
Advocates for brick-and-mortar stores had pushed for the ability to veto vendors setting up shop in front of stores, but that provision was stripped from earlier versions of the measure. Business groups have since advocated for the strictest enforcement possible to ensure sidewalk vendors comply with the city rules.
The Council's action was welcomed by sidewalk vendor advocates.
Business advocates said the measure is workable though it could not meet all of their concerns because the city's power to regulate has been limited by state law.
For reprint and licensing requests for this article, CLICK HERE.