First Nonstop Flights From LAX to Africa to Begin Next Month
With new route, LA will have nonstop access to six continents
Tuesday, November 27, 2018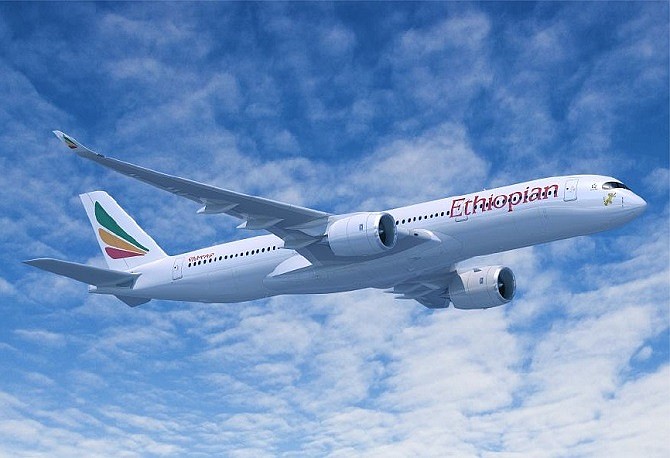 Los Angeles International Airport will get its first nonstop flight to Africa starting next month as Ethiopian Airlines launches service from LAX to Togo and then onto Ethiopia, the airport announced Nov. 27.
Ethiopian Airlines, the largest aviation group in Africa, will start its service on Dec. 17 to Lomé-Tokoin Airport in in Togo, then connecting to Addis Abada, the capital of Ethiopia. Flights using the Boeing 787 Dreamliner aircraft will be scheduled for Mondays, Wednesdays and Saturdays, leaving in late evening from LAX and returning to LAX in early evening.
Including time zone changes, the flight to Addis Abada would take nearly a day-and-a-half, while the return flight to Los Angeles would last a half-day.
The flight to Togo is expected to ease connections to major cities in West Africa including Lagos and Abudja in Nigeria; Accra in Ghana; Dakar in Senegal; and Abidjan in Ivory Coast.
Ethiopian Airlines has provided service to Los Angeles since 2015 with a nonstop flight to Dublin, Ireland, which will remain part of the airline's network. A new route is also planned from Dublin to Addis Abada via Madrid, starting December 16.
With the nonstop flight to Africa next month, LAX will become the second airport in the U.S. to offer nonstop flights to six continents; Chicago's O'Hare International Airport is the first with the Nov. 30 launch of service to Auckland, New Zealand, which that airport considers part of the Australian continent. At least four other airports globally offer nonstop flights to six continents, according to a recent article in Travel & Leisure Magazine: London's Heathrow Airport and airports in the following cities: Doha, Qatar; Dubai, United Arab Emirates; and Johannesburg, South Africa.
"The start of non-stop service between Lomé-Tokoin Airport in Togo and LAX marks an important milestone in our ongoing work to bring Los Angeles to the world, and the world to Los Angeles," Mayor Eric Garcetti said in the announcement.
Deborah Flint, chief executive of Los Angeles World Airports said in the announcement, also touted the milestone.
"At Los Angeles World Airports our mission is to serve the world, connecting people, places and cultures, and on Dec. 17, the world will get that much closer, as LAX celebrates nonstop service to six continents with our new route to Lomé-Tokoin Airport in Togo," she said, in the statement. "As someone who spent several of my young years living on the continent of Africa, this route has a special significance to me, and I know it will be embraced by all those who want to travel between our continents to visit family, do business or further explore the world."
Education, energy, engineering/construction and infrastructure reporter Howard Fine can be reached at hfine@labusinessjournal.com. Follow him on Twitter @howardafine.
For reprint and licensing requests for this article, CLICK HERE.