Southwest Airlines Adds Flights at Burbank, Ontario Airports
Thursday, November 15, 2018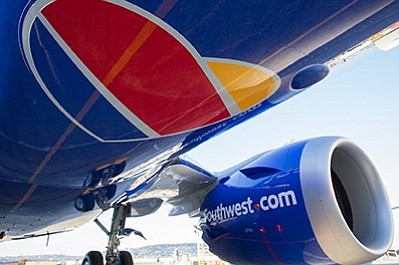 Southwest Airlines on Nov. 15 announced it was adding flights at Hollywood Burbank and Ontario International airports, starting in June.
Southwest is adding a new daily nonstop route between Hollywood Burbank Airport and Nashville International Airport, starting June 9. The morning flight from Burbank to Nashville will depart at 10:50 a.m. and arrive at Nashville at 4:50 p.m. The afternoon flight from Nashville to Burbank will depart at 1:50 p.m. and arrive at Burbank at 4:05 p.m.
This is part of a major service upgrade for Southwest Airlines in Nashville, with the airline offering five new flights and adding flights on seven other routes nationwide.
In a statement after the Southwest announcement, Hollywood Burbank Airport Executive Director Frank Miller said, "Service between Nashville, the melting pot of different genres of music, and Burbank, the media and entertainment capital of the world, and gateway to the L.A. basin, is a perfect match for the music and entertainment industry."
The Dallas, Texas-based carrier also announced it will be adding daily nonstop service between Ontario International Airport and San Francisco International Airport, with four flights a day on weekdays and three flights a day on weekends.
In a statement after the Southwest announcement, Alan Wapner, president of the Ontario International Airport Authority, said, "Our proudest moments come when our airline partners add new flights to their schedules, giving our customers more options for air travel in Southern California."
Regarding these additional flights at Burbank and Ontario airports and all the flights added to its schedule nationwide, Andrew Watterson, Southwest's chief revenue officer, said in a statement, "These new flights are a result of the demand we're seeing from customers as they ask for more options to the places that matter most in their lives."
Education, energy, engineering/construction and infrastructure reporter Howard Fine can be reached at hfine@labusinessjournal.com. Follow him on Twitter @howardafine.
For reprint and licensing requests for this article, CLICK HERE.