Hankey Riding High: Billionaire Founder of Westlake Financial Sees Record Revenues
Fastest-Growing Private Companies 2018
Friday, November 9, 2018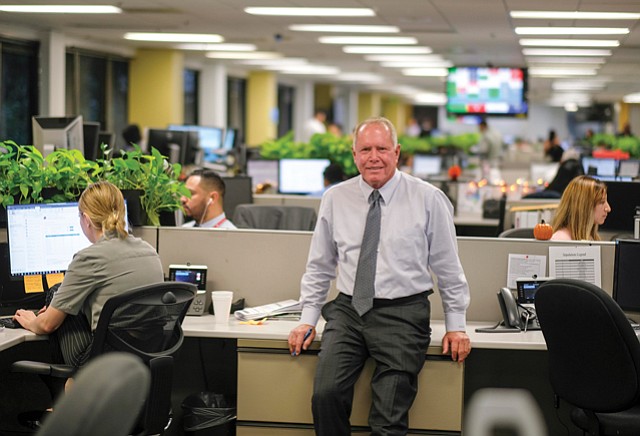 Don Hankey, chairman and the controlling shareholder of subprime auto loan lender Westlake Financial Services, every weekday morning reads the company's operational reports on his laptop in the back of his chauffeured car during the 45 minute ride to his Mid-Wilshire office from his Malibu home.
By the time he arrives at 5:30 a.m., Hankey's got a handle on the 30- and 60-day delinquencies of car loans on his firm's 575,000 accounts and knows what's happening with the roughly 15,000 car repossessions Westlake is handling. The reports are all broken down by state, so he can see early warning signs and make adjustments in future lending patterns.
"My gut is telling me everything is fine," said Hankey of his take on today's economy. "I've been doing this for 35 years."
Everything has certainly been fine for Westlake Financial Services recently. The company's revenue growth from 2015 to 2017 rose 52 percent to $1.12 billion from $738.7, a sales jump that placed the firm at No. 80 on the Business Journal's 2018 list of fastest growing private companies.
Westlake Financial's inclusion on the list was particularly notable given the company's size; many of the companies on the list are early stage outfits that have seven or eight figure sales numbers.
Four decades of growth
Westlake is part of the Hankey Group, which is made up of seven operating companies. The group has more than 3,500 employees worldwide and projects $1.8 billion in revenue and $8.2 billion in assets for 2018.
Hankey, who was ranked No. 25 on the Business Journal's 2018 Wealthiest Angelenos list with an estimated net worth of $3.1 billion, founded the privately held auto finance company in Los Angeles in 1978 to serve potential auto purchasers with spotty credit.
He has grown Westlake into a lending empire that stretches across the United States. The company has only seen one quarter of losses, and that came in the first three months of 2007, on the eve of the Great Recession.
It's also cash-rich.

Westlake issued $3.1 billion in asset-backed securitizations this year, it's most ever. That's up 77 percent from a year earlier. These corporate bonds or notes are backed by a pool of automobile loans underwritten by Westlake. Income payments and value are derived from the pool of underlying assets that can't be sold individually.
Ian Anderson, Westlake Financial Services' president, forecasts the company's asset-backed securitization program will grow next year by 29 percent to $4 billion. Part of the reason behind the record-busting securitizations, Anderson said, is Westlake's ability to raise funds in a rising-interest-rate environment, plus opportunistic expansion of its business.

Prev Next
For reprint and licensing requests for this article, CLICK HERE.