VMG, Hillhouse Form $100M Investment Fund
Partnership will focus on consumer brands; closes Little Freddie investment
Friday, November 2, 2018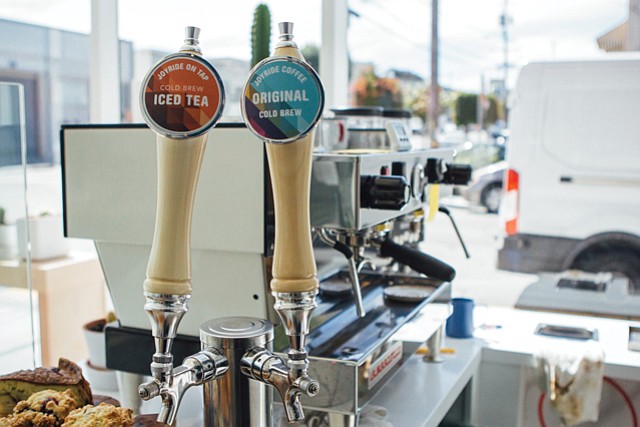 VMG Partners, a private equity firm with major offices in Century City and San Francisco, has set up a $100 million fund with Hillhouse Capital, the China-based investment fund that counts Airbnb Inc., Uber Technologies Inc., Baidu Inc. and other technology giants in its portfolio.
The new vehicle is targeting consumer brands with a global reach and differentiated offerings, such as organic food.
One of the first steps in the partnership was a recent investment in London-based Little Freddie, a maker of organic baby food. Financial terms of the deal were undisclosed. The 4-year-old startup sells its products across China and the United Kingdom, and is targeting parents who "have become increasingly savvy about what they feed their children," said Hillhouse partner Cao Wei in a statement.
Prior to the new tie-up, Hillhouse and VMG had jointly backed several other food companies. Among them are Escondido-based brewery Stone Brewing Co., Missouri-based pet-food-maker Solid Gold Pet and bone-broth-protein startup Ancient Nutrition, which has also nabbed investment from Facebook Inc. founder Mark Zuckerberg's money manager Iconiq Capital.
VMG and Hillhouse invested $103 million in Ancient Nutrition earlier this year.
VMG is best known for funding granola-bar-maker Kind in 2008 when the latter was still a little-known business, and cashing out in 2014.
VMG also has worked closely with numerous other food brands.
With more than $50 billion under management, Hillhouse takes a long-term investing approach across a range of tech and traditional sectors like the pet market.
Sage's Joyride
West Los Angeles-based investment bank Sage Group advised Joyride Coffee Distributors on an investment from Continental Grain Co. Corp., both of which are based in New York.
Joyride was founded in 2010 by developing a "keg-based delivery platform" for coffee and other beverages. It has major offices in Los Angeles, New York, Boston and San Francisco, according to Arash Farin, a managing director with Sage.
Terms of the transaction were undisclosed.
The investment by Continental will be used to "expand the market footprint" of Joyride across the nation, including building out its sales and marketing network, and installing new equipment in retail outlets.
Oaktree Assembled
Los Angeles-based alternative investor Oaktree Capital Management agreed to provide $100 million to Assembled Brands, a New York City-based company financing emerging consumer goods.
Assembled Brands will use the funds to invest in new product categories and develop its proprietary underwriting technology.
"We know from our own experience building brands that capital at an early stage is often the hardest to come by but is also able to drive some of the most significant value creation and (return on investments)," said Adam Pritzker, co-founder and chief executive of Assembled Brands.
The company created a proprietary methodology, called ABC Formula, which uses data to understand how deep a brand's relationship is with its consumers. This data allows Assembled Brands to extend capital that is less dilutive than what private equity or venture capital may require.
Saros Raises $7M
Saros raised $7.1 million for its West Hollywood-based private firm that specializes in artificial intelligence in the financial industry, according to a filing with the Securities and Exchange Commission.
The company's website says Saros works on the financial industry's "toughest problems" with the world's most advanced "artificial general intelligence" through its partnership with Glendale-based Beyond Limits Inc.
A Saros spokesman could not be reached for comment on the $7.1 million capital raise.
Saros and Beyond Limits have the exclusive commercial license and access to the advanced artificial general intelligence technologies developed by NASA, the U.S. Department of Defense, and the Jet Propulsion Laboratory, which is managed by Caltech. Both JPL and Caltech are based in Pasadena.
The technologies are being used to solve "systemic inefficiencies in the consumer credit market" by developing a proprietary platform that integrates key components of the consumer credit, debt, credit reporting and scoring industries.
Have a deal tip? Pat Maio can be reached at pmaio@labusinessjournal.com or (323) 556-8329.
For reprint and licensing requests for this article, CLICK HERE.