Eagle Crest Project Gets Boost
ENERGY: Federal bill contains provision that could extend key deadline
Friday, November 2, 2018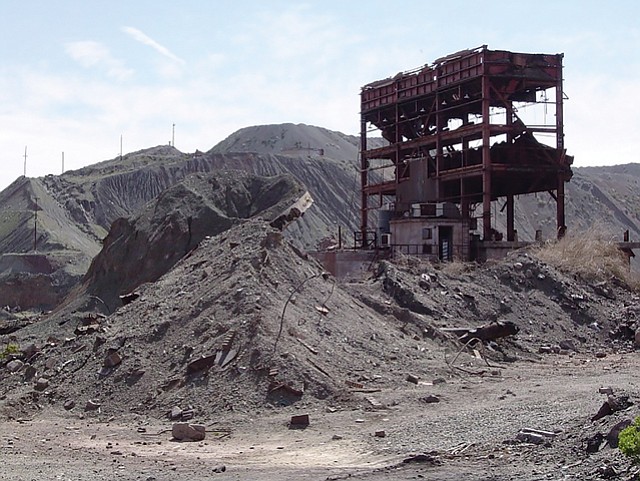 Eagle Crest Energy Co. Inc., the Santa Monica company seeking to build a $2.5 billion pumped-energy storage project at an abandoned mine near Joshua Tree National Park, received an apparent federal boost last month when President Donald Trump signed a bill with a provision that could extend a key deadline for the company.
The provision, contained in a massive water infrastructure bill Trump signed Oct. 23, could extend the construction start deadline for the project – which the company missed in June – by six years to 2024.
That's key because under terms laid out by the Federal Energy Regulatory Commission in 2014 when it granted Eagle Crest a license to operate a power generating facility, Eagle Crest had to start construction on the project by June of this year or the license expires. With construction still years away, the license lapsed at the end of June.
With this language in the water infrastructure bill, Eagle Crest believes the FERC license can now be reinstated without having to go through another environmental review.
"This bipartisan bill will allow our project to remain on track, which is a big win for the region and the state," Eagle Crest Energy President Steve Lowe said in an emailed statement.
But project opponents say the language in the bill cannot be used to reinstate the FERC license, and Eagle Crest will have to seek a new license, which will trigger an additional environmental review.
"There's nothing retroactive in this provision, so the license remains expired," said Neal Desai, Pacific Region field director for the National Parks Conservation Association.
Eagle Crest's plan would turn two huge mine pits at an abandoned Kaiser Steel iron mine next to Joshua Tree National Park into water reservoirs. At times when excess energy from nearby solar and wind farms is available, it would be used to pump water from the lower reservoir to the upper one; when solar and wind generation falls off, and demand for power remains high, the water would flow in the other direction, powering hydroelectric turbines and sending electricity to the power grid.
For reprint and licensing requests for this article, CLICK HERE.