Southwest Airlines Adds Flights at Burbank, Long Beach Airports
Thursday, May 31, 2018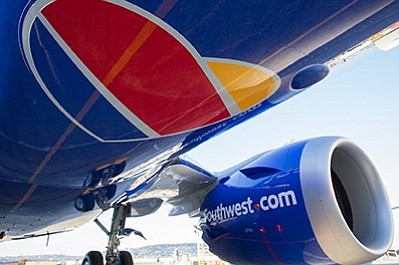 Southwest Airlines announced May 31 that it is adding flights at Burbank and Long Beach airports.
At Burbank, Southwest is adding service to two destinations, starting Nov. 4: A first-time launch of service to Houston's William P. Hobby Airport, six times per week; and a relaunch of service six times per week to Chicago's Midway Airport; Southwest previously ran a Burbank to Midway route in 2005.
"This new service increases convenience for airport passengers traveling to the Midwest, as well as those making domestic and international connections at Midway and Houston," airport spokeswoman Lucy Burghdorf said in a statement.
Meanwhile, at Long Beach, Southwest temporarily picked up two flight slots after JetBlue Airways announced it was scaling back service at the airport. Southwest will be increasing service to Sacramento to four weekly flights from two. And the Dallas-based airline will be adding three weekday flights to the two weekend flights it currently offers to Las Vegas.
The additional Long Beach flights are initially only temporary for the months of September and October. Airport spokeswoman Stephanie Montuya-Morisky said that while JetBlue announced it was cutting its number of daily flights at Long Beach by 11 to 24, that airline has not officially relinquished its flight slots. So, she said, the assignment of the flight slots to Southwest can only be temporary.
Economy, education, energy and transportation reporter Howard Fine can be reached at hfine@labusinessjournal.com. Follow him on Twitter @howardafine.
For reprint and licensing requests for this article, CLICK HERE.