Long Beach Airport Passenger Traffic Soared 11 Percent in February
Wednesday, March 28, 2018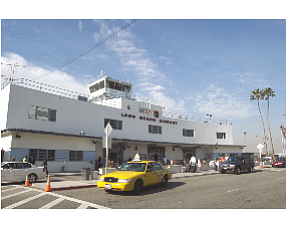 Passenger traffic at Long Beach Airport jumped 10.9 percent in February from last year to more than 306,000, airport officials reported March 28.
Year-to-date, passenger traffic is up 8.8 percent over the first two months of last year – to 627,000. The airport added flight slots in 2016 and since then, the major airlines serving the airport – JetBlue Airways and Southwest Airlines – have gradually been adding flights to take them up to their maximum allotments.
Air cargo, though, has been headed in the other direction. In February, planes operating at Long Beach Airport carried 1,367 tons of air cargo, down 17 percent from last February. Year-to-date, air cargo tonnage is down 12 percent.
Economy, education, energy and transportation reporter Howard Fine can be reached at hfine@labusinessjournal.com. Follow him on Twitter @howardafine.
For reprint and licensing requests for this article, CLICK HERE.