STYLE | Getting in Gear
Terry L. Karges - Petersen Automotive Museum
Friday, March 23, 2018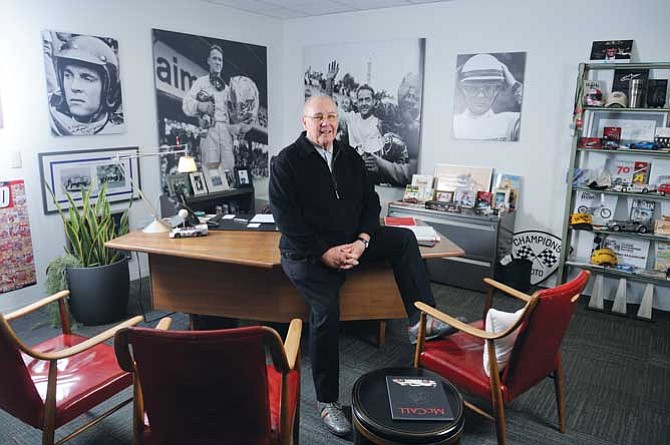 When Terry L. Karges, executive director of Petersen Automotive Museum, talks about the institution, he's more likely to compare the place to Disneyland than to nearby Los Angeles County Museum of Art or the California Science Center in Exposition Park.
"Walt Disney used to say about Disneyland, 'We will never be completed, we will be forever changing,'" Karges said during a recent conversation in his office at the mid-Wilshire institution, noted for its bold exterior of stainless steel ribbons wrapped around bright red walls. "That's kind of a hallmark of our efforts."
Karges said the museum mounted seven new major exhibitions in 2017 and plans five for 2018, including the current "Porsche Effect" exhibit.
And don't forget that new-car smell.
"One of the things we pride ourselves on is, we are compared to Disneyland for cleanliness," Karges joked.
Make sure to check out those sparkling Petersen restrooms along with the Porsches.
Karges came to Petersen in 2012 after tenures as vice president of sales and marketing for Venchurs Inc. a packaging and container company, and Rouch Performance, a fuel cell compression business, both Michigan-based companies. But his long career has included marketing positions at SeaWorld and Marine World as well as Disneyland, which helps explain why the executive believes that a visit to Petersen Automotive Museum ought to be a thrill ride.
The sentiment also might have something to do with a lifetime passion for cars that included owning Karges Sport, where he ran his own racing team.
He's especially proud of the museum's teen mechanical workshop.
"We want to teach kids that blue collar work is not a criminal act," Karges said. "Working on cars can be inspirational, it can be fun, it can be creative."
He also would like the museum to play a role not only in automotive history, but in its future.

"Right now we are in the middle of the beginning of an automotive revolution," Karges said. "It is our responsibility to be collecting the artifacts that will show people what happened in this revolution, 100 years from now."
It wasn't hard for Karges to fill his office with memorabilia from his backgrounds in both the automotive and entertainment industries. Blow up photos of racing legends Phil Hill and Dan Gurney adorn the walls, and Karges sits in Hill's former office chair, a gift from Hill's widow. A pillow bears the words: "Love is the feeling that you get when you like something as much as your motorcycle."
And, of course, dozens of model cars from Fords to Ferraris. When asked to identify his favorite car of all time, Karges scolded gently.
"It's like, which of your children do you like the best?" he said. "I'm a Porsche lover, but I don't know that there has ever been a car, in terms of design, that's prettier than a Ferrari Testarossa."

Karges says memorabilia is only important because it reminds him of the people in his life.
"I like to say, coming out of racing, this is a team sport," he said.
– Diane Haithman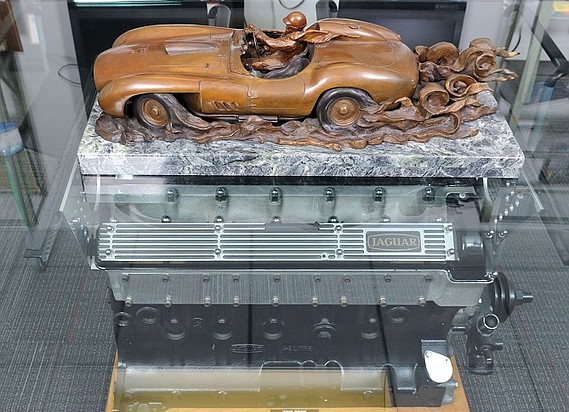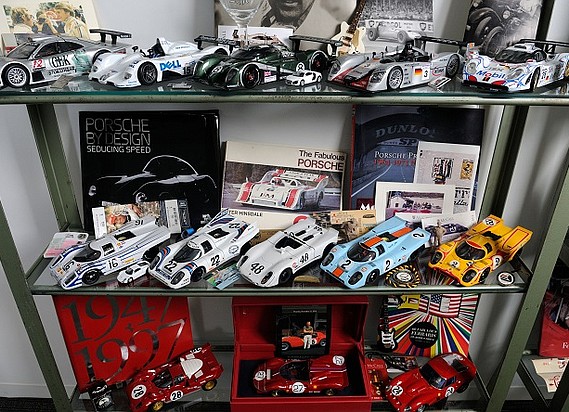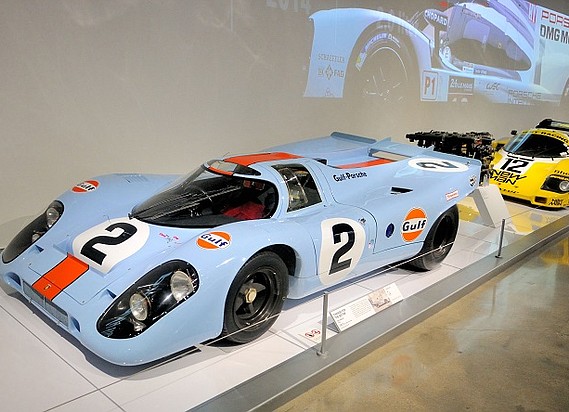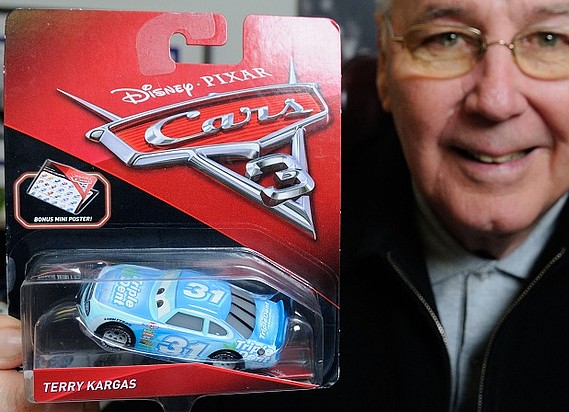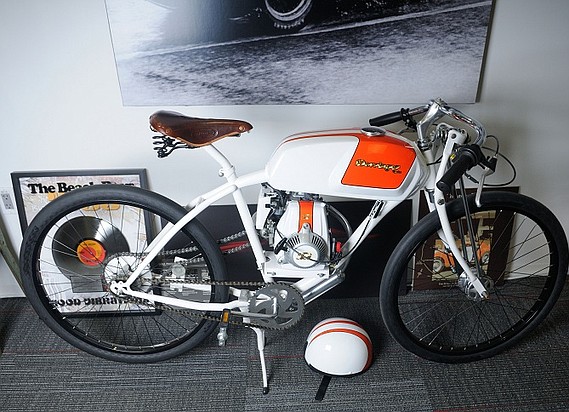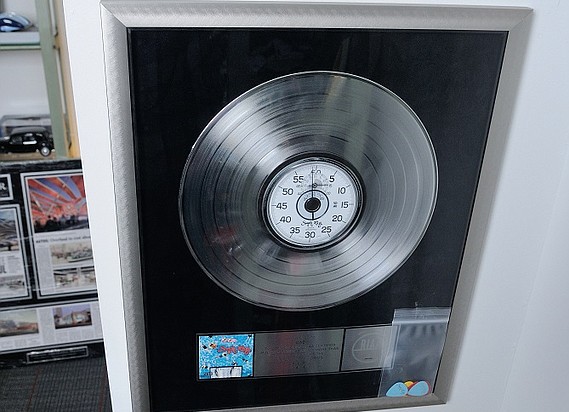 For reprint and licensing requests for this article, CLICK HERE.