All About Strategy: How Aecom's Michael Burke Built a Behemoth
Business Hall of Fame 2018
Friday, March 23, 2018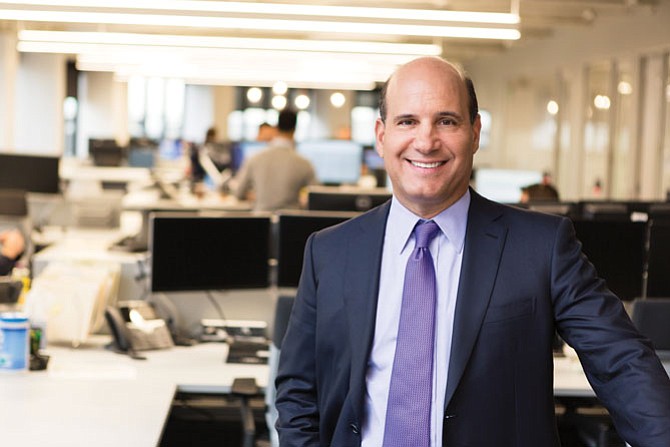 Michael Burke got off to a bold start within days of taking over as chief executive of Century City-based engineering firm Aecom in March 2014 by approaching a larger rival about buying it out.
The newly minted boss took the opportunity of the Easter holiday to present his vision for a vertically integrated behemoth engineering and construction firm to Martin Koffel, then chief executive of San Francisco-based URS Corp.
Both companies had been rolling up smaller niche players at a rapid clip.
The two men shared a vision of what was needed to survive in an industry where mid-sized companies such as theirs were disappearing.
Each saw the market was stratifying into small niche players on one end and a handful of global megafirms on the other.
"We saw that what was emerging was a handful of vertically integrated companies – each with about 100,000 employees and $20 billion in annual revenue – that were going to cover the world," Koffel said. "Michael felt so strongly about this that he approached me. But this was not an ego trip on his part – it was all about the strategy and the good of the company – both of our companies."
The outcome of that conversation was Aecom's $6 billion purchase of URS, which closed in October of 2014 and put Burke at the head of one of the largest engineering and construction firms on the planet.
Rapid growth
That was the biggest and most astonishing of the 47 acquisitions that Burke, 54, has overseen since entering the C-suite at Aecom in 2006 as chief financial officer.
All of the acquisitions have been aimed at creating a one-stop shop for building and infrastructure projects – from concept through engineering/design, financing and construction and on to operation and maintenance of the finished projects.
"The major building blocks are now in place," Burke said during a recent interview with the Business Journal in his Century City office.
Aecom now has a market capitalization of $5.8 billion. It posted $18.2 billion in revenue and about $340 million in earnings in 2017, and ended the year with a project backlog of $48.7 billion – a figure larger than the GDPs of half the world's 195 countries. Its 87,000 employees make Aecom the second-largest company ranked by total global employee count headquartered in Los Angeles County, behind Walt Disney Co.
Aecom is now up there with a handful of other big names in the engineering and infrastructure sectors, including Bechtel Corp. in San Francisco, Dallas-based Jacobs Engineering, and Fluor Corp. of Irving, Texas. Aecom has contracts on six of the world's seven continents – which would be all seven continents except that work concluded last year on a research station in Antarctica – and in more than 150 countries.
Prev Next
For reprint and licensing requests for this article, CLICK HERE.