Catalina's Taxing Challenge
Avalon proposes levy to finance $60M hospital
Friday, March 16, 2018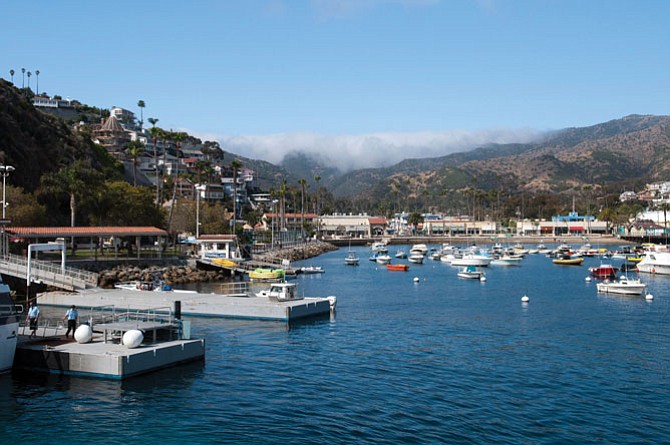 Voters in Avalon will decide next month on whether to impose a $1 tax on every arriving and every departing ticket sold by ferry, cruise ship and helicopter operators in a bid to rescue the only hospital serving the tourist center of Catalina Island.
The tax has been proposed as a way to raise an estimated $1.9 million a year to finance a new $60 million hospital that would meet state-mandated seismic standards and boost capacity from the current 12 beds available to serve the city of 3,700 and the estimated 1 million tourists a year.
Executives at the Catalina Island Medical Center came up with the idea of a tax on tickets to and from the island after finding other avenues blocked, according to Jason Paret, chief executive of the facility, which is owned by the City of Avalon.
Paret said increasing the sales tax was not an option, since Avalon has already reached the state-imposed cap of 10 percent for localities. Hiking the 12 percent hotel bed tax was ruled out because even an increase to 14 percent – matching the rate in the city of Los Angeles – would not bring in enough money. The 14 percent mark was deemed about the limit for consideration, with a rate any higher tempting opposition from hotel operators on Catalina, according to Paret.
Likewise, because Avalon has so few residents and businesses, a parcel tax increase would have to be several hundred dollars per year per parcel to generate the $1 million annual target.
"But when we looked at this passenger tax, that made the most sense," Paret said. "It will take a million little bites to make this project work." Between 85 percent and 90 percent of all paying passengers are visitors to the island, he said.
Community call
The April 10 vote on Measure T, as the proposal has been named, will require a two-thirds approval by Avalon voters. If approved, the tax will go into effect at the end of April and would last until voters repealed it.
Ferry passengers would see a $2 increase in their round-trip ticket cost while cruise ship passengers would be dinged an extra $1 for stopping over at Avalon. Both ferry and cruise ship operators would have the levy tacked on to an existing wharfage fee that they pay monthly to the City of Avalon.
The largest ferry operator, Catalina Express, while not overtly in support, will follow the lead of Avalon's voters.
"We will support whatever the community decides," said Greg Bombard, president of Catalina Express and son of ferry operator founder Doug Bombard.
Catalina Express ferries about 600,000 passengers a year each way aboard eight ships, making several trips each day. A round-trip ticket costs $73.50, meaning the tax would hike the cost to passengers by about 2.7 percent.
That could be offset by some peace of mind for tourists.
"I know that our customers will feel assured that there will always be hospital services available when necessary," Bombard said.
There is no organized opposition to the tax, although the Catalina Island Chamber of Commerce & Visitors Bureau, which was set to consider its position on the tax late last week, has posted on its website arguments submitted both for and against the measure. The anonymously submitted arguments against the measure note that the tax has no sunset date.
The California Taxpayers Association, a taxpayer rights group that often opposes tax measures, is neutral on this one, according to spokesman David Kline. The group nevertheless thinks "voters should be aware that this tax has no end date," he said.
And a point raised against the measure is its timing in the midst of a phased-in doubling of wharfage fees for cruise ships from $2.50 to $5 per passenger per stop by 2021. The new tax would bring the wharfage fee to $6 per passenger by 2021; a typical cruise ship has about 2,500 passengers. That, opponents argue, might be high enough to prompt Miami-based Carnival Cruise Lines to reduce service to Catalina, which brings in roughly 250,000 passengers per year from Long Beach through twice weekly stops at Avalon.
Tax targets
The tax would only apply to vessels and aircraft that drop off paying passengers within Avalon city limits. Besides Catalina Express, it would include Catalina Flyer Newport Beach, the Island Express Helicopters service from Long Beach Harbor to Avalon's Pebbly Beach and Carnival Cruise Lines.
The tax would not apply to any of the private aircraft flying into Catalina Airport in the Sky – both outside the city limits of Avalon – nor would it apply to any vessels docking at Two Harbors on the west side of the island.
The 12-bed Catalina Island Medical Center was built in 1960 by the city, and has been the only hospital on the island, even as Avalon's population has doubled to 3,700 and the number of visitors to the island has grown four-fold to roughly 1 million a year.
But the hospital is now caught up in the deadlines faced by all hospitals in the state to either retrofit to withstand a major earthquake or close. The state Office of Statewide Health Planning and Development classified the hospital as Category 2, meaning it may not be functional following a strong earthquake and faces a 2030 deadline to either be brought up to standard or be removed from service.
There are hundreds of hospital buildings in this category throughout Los Angeles County. Another thirty-eight hospitals in Los Angeles County are classified as Category 1, meaning they face significant risk of collapse and danger to life during a major quake; those buildings face a 2020 deadline to be brought into compliance or be shut down.
Two hospitals so far have opted to close rather than face the multi-million dollar retrofit expense: Community Medical Center Long Beach (158 beds) and Pacific Alliance Medical Center (128-beds) in Chinatown.
Paret, the Avalon hospital's chief executive, said the city and the foundation that oversees the hospital ruled out closing as an option, since that would leave all of Catalina Island without a medical facility.
"It's not really an option for emergency services and outpatient services to be transferred to the mainland," he said.
New facility
They also determined that retrofitting the existing 58-year-old structure was not feasible. It would be more expensive per square foot to retrofit instead of building a new structure, according to Paret, and that would still leave a 12-bed facility that's too small to provide appropriate privacy to patients, or to simply meet demand at times.
For reprint and licensing requests for this article, CLICK HERE.