Deals & Dealmakers: HK Buy Bolsters Differential
$1.4B deal gives Commerce apparel outfit majority stake in fellow designer, licensor
Friday, June 29, 2018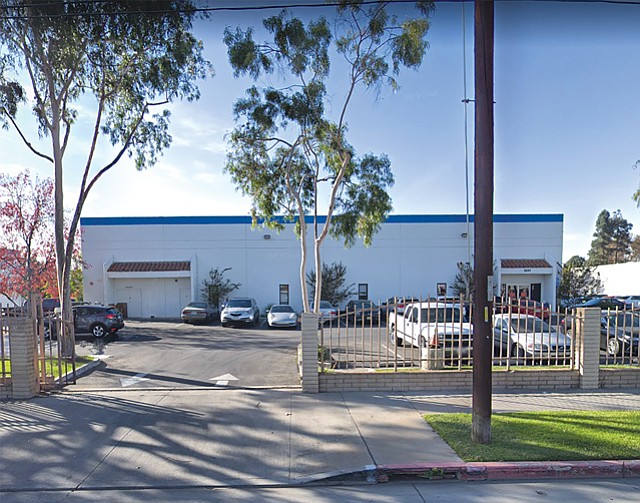 Commerce-based Differential Brands Group Inc. announced June 27 that it had agreed to acquire a majority stake in Global Brands Group Holding Ltd. in Hong Kong for $1.4 billion. Both companies are designers, developers and licensors of apparel products.
Financing for the cash and debt acquisition was led by New York-based Ares Capital Management, the company said.
Differential Brands owns the Hudson Jeans, Robert Graham and Swims brands. The deal will see the company acquire a significant part of Global Brand's North American licensing business. The company did not return requests for comment.
Licensed brands under Global Brands include apparel products for Disney, Star Wars, Calvin Klein, Under Armour, Tommy Hilfiger and more.
"It is anticipated that upon closing, Differential Brands will have in excess of $2.3 billion in…annual revenue comprised of branded men's, women's, and kid's apparel," the company said in a statement.
Differential Brands renamed itself in January 2016 after the company previously known as Joe's Jeans Inc. in downtown acquired the Hudson Jeans brand.
Clear View
Santa Monica-based private equity firm Clearlake Capital Group took an equity stake in EagleView Technologies last week, joining Vista Equity Partners as investors in the Bothell, Wash. firm, which provides aerial images of real estate to its clients. Terms of the investment were not disclosed.
The money from Clearlake and Vista will be used by EagleView to scale up the company's image capture efforts, as well as advance the artificial intelligence and machine learning its platform uses. EagleView also plans to expand into new geographic markets. Its clients include the government, insurance and utility sectors.
Clearlake Capital co-founders and Managing Partners Behdad Eghbali and José Feliciano said in a joint statement that they were excited about EagleView's trajectory in the market.
"Clearlake is looking forward to partnering with EagleView's world-class management team and Vista, and we see tremendous potential to build upon the company's leadership position," Eghbali and Feliciano said.
Golden Parachute
Venice-based Parachute Home Inc., designers and manufacturers of bedding products, raised a $30 million Series C round, the company announced June 27.
The recent investment was led by Miami, Fla.-based H.I.G. Growth Partners, an affiliate of H.I.G. Capital, a private equity firm. Funding participation also came from Santa Monica-based Upfront Ventures, Beverly Grove-based Susa Ventures, and several out-of-town venture capital firms, including Suffolk Equity, Jaws Ventures, Grace Beauty Capital and Daher Capital.
"H.I.G. Growth Partners has had remarkable success in the consumer sector… with their support, we have the opportunity to leverage our learnings, spur growth and provide consumers a truly world class shopping experience," Ariel Kaye, Parachute's founder and chief executive, said in a statement.
Parachute was founded by Kaye in 2014 and has raised a total of $47 million in funding. The company counts 55 employees on its payroll. With the new capital, Parachute plans to accelerate the brand's retail footprint, opening 20 stores by 2020, the company said.
H Code Gets Hip
Digital advertising exchange H Code Inc. announced June 26 the acquisition of HipLatina, a digital lifestyle publication for Hispanic women that claims to reach 4 million consumers per month through its website and social media. Financial details of the transaction were not disclosed.
H Code is a three-year-old Santa Monica company that has recently announced an array of partnerships with websites that focus on a Hispanic audience (see page 1 for related story).
These include being the go-between company for digital ads for Peruvian Radio Programas del Peru, and La Presna Grafica in El Salvador.
The HipLatina play, though, is a straight purchase of a website that relies upon online advertising.
"The HipLatina acquisition demonstrates our commitment to expanding our digital-first marketing platform utilizing media, content and social to help brands reach the U.S. Hispanic audience, and allows us to leverage our core capabilities on our partners' behalf to get deeper insights into the Latina category," H Code founder and Chief Executive Parker Morse said in a statement.
Have a deal tip? Henry Meier can be reached at hmeier@labusinessjournal.com or (323) 556-8321.
For reprint and licensing requests for this article, CLICK HERE.