California Passes Data Privacy Bill
Thursday, June 28, 2018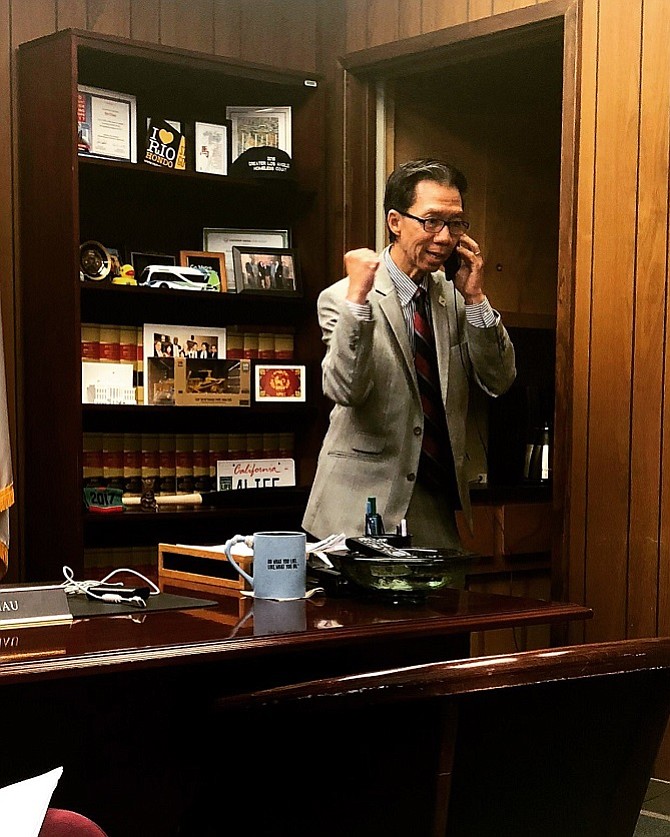 Lawmakers in California passed a data privacy bill in both chambers June 28 that would require major companies to disclose the data they collect from consumers and also allow consumers to elect not to have their data sold by the company to ad agencies. Governor Jerry Brown signed the bill into law Thursday afternoon.
The bill, called The California Consumer Privacy Act of 2018, was proposed by real estate developer Alastair Mactaggart, alongside attorney and former Capitol Hill security consultant Mary Ross.
"After all the massive data breaches in the last few years, whether at Facebook, Target, Equifax or Yahoo, it became glaringly apparent that many of these big companies don't care enough about your data security," Mactaggart wrote in a statement. "This initiative will hold them more accountable if they fail to take good care of your personal information."
More than 635,000 signatures were added to the initiative, which is nearly double the state requirement for consideration in the election. Assemblyman Ed Chau (district 49), was the lead legislator behind the bill.
"The legislation not only helps guard your personal information, but ensures that companies offer fair choices and that they work transparently when handling your transactions," Chau's office said in a statement.
Larger companies like Facebook, Google, Uber, Microsoft and Amazon, alongside Verizon and AT&T, opposed the bill with help from lobbying group the Internet Association. The Washington Post reported that AT&T and Verizon donated $200,000 to California collective unsuccessfully dedicated to defeating the bill, according to campaign finance records.
"Once again California is taking the lead in protecting consumers and holding bad actors accountable," Senator Bill Dodd said in a statement. "My hope is other states will follow, ensuring privacy and safeguarding personal information in a way the federal government has so far been unwilling to do."
The bill is expected to officially become law in January 2020, giving tech companies time to regroup and design new strategies for data protection.
Tech reporter Samson Amore can be reached at samore@labusinessjournal.com or (323) 556-8335. Follow him on Twitter @samsonamore.
For reprint and licensing requests for this article, CLICK HERE.