Deals & Dealmakers: More Marijuana Millions
MedMen shells out $53M for Florida grow op one week after public listing
Friday, June 8, 2018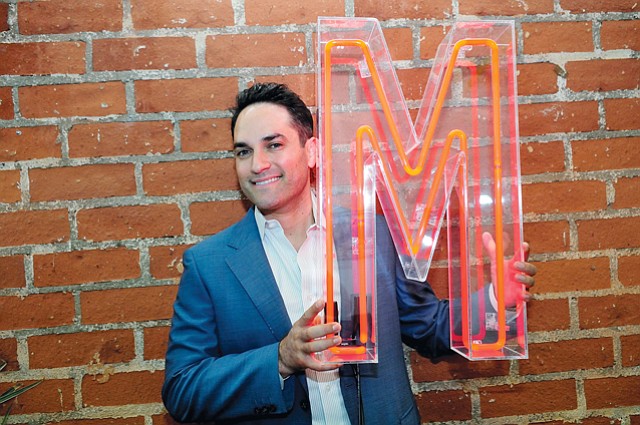 MedMen Enterprises Inc., a Culver City-based cannabis company that went public late last month on the Canadian Securities Exchange, agreed last week to pay $53 million to acquire a pot nursery and its medical marijuana licenses in Florida.
The eight-year-old cannabis company announced June 6 it signed the agreement to acquire the dispensary and cultivation assets of Treadwell Simpson Partnership, also known as Treadwell Nursery.
The $53 million deal included the nursery's 5-acre cultivation facility in Eustis, Fla., and the right to open 25 medical marijuana dispensaries in the state.
"This acquisition is right in line with our strategy of establishing a presence early on in high potential markets with limited licenses and large populations," said Adam Bierman, co-founder and chief executive for MedMen, in a statement. "Florida is the third-most populous state in the country, with a medical marijuana market estimated to reach $1 billion in annual sales by 2020."
MedMen operates upscale pot boutiques from Santa Monica Boulevard to Fifth Avenue, with 18 licensed cannabis facilities for cultivation, manufacturing and retail in California, New York and Nevada.
The eight-year-old cannabis company went public May 29 on the Canadian Securities Exchange through a reverse merger with Ladera Ventures Corp., raising $110 million through a private placement. The public company was valued at $1.65 billion at the time of the offering.
Since the offering, MedMen shares have fallen to $2.79 as of end-of-day June 7, a 36 percent drop from its opening price of $4.35.
Gores Sells in Toronto
Beverly Hills-based private equity firm Gores Group sold off Toronto-based portfolio company Millenium1 Solutions to Dimension Data last week for an undisclosed sum.
Gores Group purchased Millenium1, a business process outsourcing (BPO) provider, in 2013 as a carveout from D+H. Millenium1 had three divisions when the private equity firm acquired it – the BPO line, a coupon redemption service and a real estate software business. Gores Group divested the coupon line in the third quarter of 2014 and the real estate division in the first quarter of 2015.
The sale of the remaining business to Dimension Data – which will fold Millenium1 into its Merchants subsidiary – came after a complete transformation of the company, according to a statement from Gores Group Managing Director Anthony Chirikos.
"Millennium has grown rapidly, added employees and facilities, and matured into a premier Canadian BPO services provider," he said. "We are confident that Millennium will continue to prosper alongside the Dimension Data and Merchants teams."
Prev Next
For reprint and licensing requests for this article, CLICK HERE.