Will Wildfires Scorch Edison?
UTILITIES: Bonds on watch as state considers liability
Friday, July 27, 2018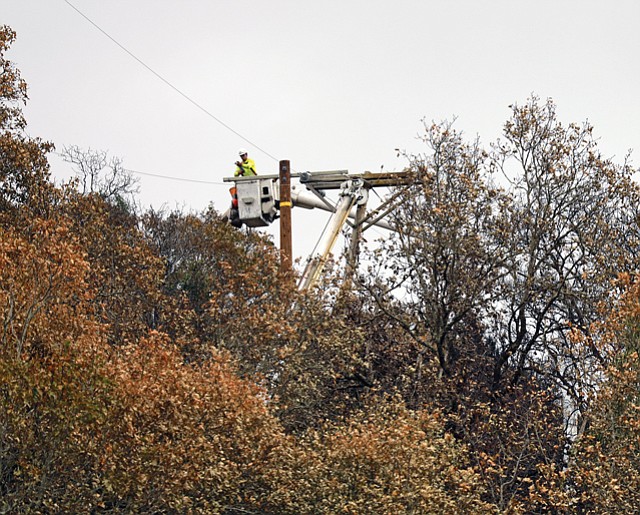 Expect shareholders of Edison International – who have seen $4 billion in its market cap wiped out in recent months amid concern about liability for last year's devastating Thomas Fire – to keep their eyes on Sacramento next month.
That's because state lawmakers are set to craft legislation spelling out responsibility for billions of dollars in damages from last year's wildfires in cases where the cause is attributed to equipment of any of the state's three investor-owned utilities. The legislation, coming out of a newly-formed bicameral conference committee, also will apply to future wildfires.
The stakes are high for Southern California Edison, the utility subsidiary of Rosemead-based Edison International. At issue is whether Edison International shareholders or ratepayers could be on the hook for up to $4 billion in damages from the Thomas Fire, and possibly more damage claims from the subsequent deadly mudslides in Santa Barbara County this past January.
"2017 was such a huge year for wildfire liability –there is a sense of urgency now that the risk of wildfire year-round is growing and our Governor (Jerry Brown) is calling it the 'new normal,'" said Darren Bouton, director of state public affairs for Southern California Edison. "The intensity and frequency of wildfires is increasing, so we need to have this fixed sooner rather than later."
The California Department of Forestry and Fire Protection (Cal Fire) has not yet determined the cause of the 282,000-acre Thomas Fire – which burned through much of Ventura and Santa Barbara counties and damaged or destroyed more than 1,300 structures last December, ranking as the largest blaze in California's recorded history. The acreage came to 440 square miles, nearly equal to the 469 total square mile of the City of Los Angeles.
Shareholder worries
Edison International shareholders are concerned about how much they would be on the hook if the cause is linked to Southern California Edison. They have watched as state fire investigators traced the cause of at least a dozen of the wildfires that ravaged Northern California last fall to power lines or other equipment or wiring operated by Pacific Gas & Electric, the electric utility subsidiary of San Francisco-based PG&E Corp. The cause of the most destructive of the Northern California blazes, the Tubbs Fire, is still under investigation.
Fitch Ratings of New York laid out a worst-case scenario for Edison International in May, considering the possibility that the utility will be forced to pay out $4 billion in Thomas Fire-related liabilities over four years. Fitch issued a negative watch on bonds issued by Edison International, which reported net income of $689 million last year on revenue of $12.3 billion.
Prev Next
For reprint and licensing requests for this article, CLICK HERE.