Deals & Dealmakers: Chef'd Assets Pick'd Up
Newport Beach firm acquires shuttered meal kit co.'s assets from lender
Friday, July 27, 2018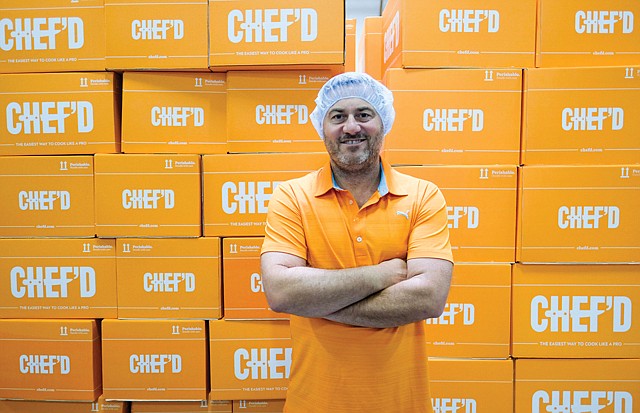 El Segundo-based Chef'd plans to liquidate the rest of its assets in a deal struck a week after it shuttered its core delivery meal kit operations and dismissed hundreds of employees.
True Food Innovations of Newport Beach – which develops its own food and beverage brands, private label products and meal kits – said July 25 it purchased the entirety of Chef'd assets, including the company's production facilities, equipment and intellectual property. The purchase price was not disclosed.
True Food acquired the assets from an undisclosed Chef'd creditor.
Chef'd had raised more than $40 million since it was founded in 2015, according to Crunchbase. The company – like other meal delivery kit services, such as Blue Apron Holdings Inc. – struggled with profitability. New York-based Blue Apron went public in a $100 million IPO last June, and its stock has plummeted 69 percent since then, closing at $3.10 on July 25.
Chef'd founder and former Chief Executive Kyle Ransford declined to give specific financial information in an interview with the Business Journal in June of 2017, claiming at the time the company's revenue had increased five-fold in the previous 12 months.
Chef'd was backed by several large food companies, including Campbell's Soup Co., which invested $10 million into the meal kit firm last May.
Stamps.com Gets U.K. Firm
Stamps.com Inc. paid $230 million last week for U.K.-based delivery logistics software firm MetaPack Ltd.
The deal gives El Segundo-based Stamps.com – which is No. 27 on the Business Journal's 2018 list of largest public companies, with a market cap of $4.5 billion – MetaPack's customer list of more than 500 retailers, marketers and manufacturers as well as its software platform. MetaPack has 350 employees in six offices, and notched revenue of approximately $47 million in its last fiscal year, which ended March 31. The company had an operating margin of 10 percent, according to a press release.
"The acquisition of MetaPack represents a significant strategic investment in our global e-commerce shipping business," Ken McBride, Stamps.com chairman and chief executive, said in a statement. "MetaPack is the leading enterprise-level multi-carrier e-commerce software platform supporting the world's largest retailers and the world's best known brands."
The MetaPack acquisition strengthens Stamps.com's position in Europe, and adds expertise in the big-business market, which complements Stamp.com's focus on smaller businesses.
"MetaPack has significant business in Europe, complementing Stamps.com's strong position in the U.S.," McBride said. "MetaPack also serves the largest enterprises and retailers, complementing Stamps.com's traditional focus on smaller businesses."
For reprint and licensing requests for this article, CLICK HERE.
Prev Next