Openpath Secures $20 Million Series B Funding
Office security firm taps Emergence Capital, Upfront Ventures, others
Friday, July 20, 2018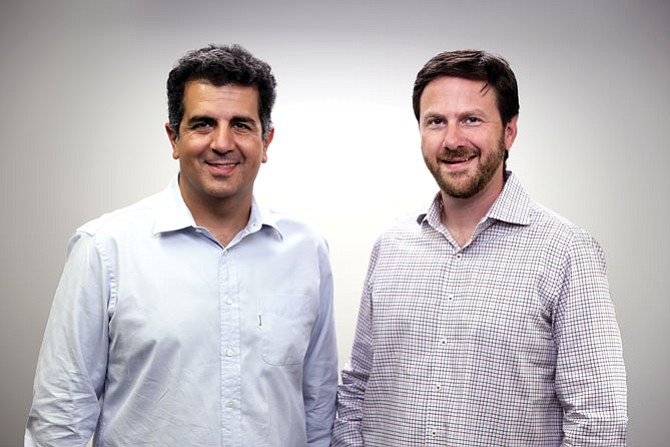 Culver City-based Openpath Inc. raised $20 million last week in a Series B round less than two months after it raised a $7 million Series A in 2016.
The raise was led by Emergence Capital and underwritten by all investors that participated in Openpath's Series A round in May, including Upfront Ventures, Sorenson Capital and Fika Ventures. Openpath develops a cloud-based workplace security system that allows "employees to enter the office using their smartphones," and boasts data encryption as well as measure to prevent key copying and cloning.
According to Openpath, the average employee spends 35 percent of their day away from their desk or outside the office, and co-founder Alex Kazerani said making office access easier is more becoming more important.
"We're drastically reducing time spent on things like signing in visitors, replacing lost keys (the average employee loses three keys in their time with a company) and securing an office when a key is misplaced."
Co-founder and Openpath Chief Executive James Segil added that many office entry access systems were due for an upgrade.
"Legacy access systems are not up to today's security standards," he said.
The company plans to use its latest funding round to continue developing and researching their technology.
Blockchain Brigade
New York-based trade group Interactive Advertising Bureau (IAB) announced July 17 a pilot program designed to bring together notable blockchain companies and experts who will attempt to find applications for the technologies related digital advertising.
Companies selected to contribute include, Kr8os Inc.'s subsidiary Lucidity, a Marina del Rey firm founded in 2017.
Lucidity uses its blockchain technology to help prevent digital advertising fraud and to help advertisers with payment and budget tracking. The company's participation in the IAB working group will focus on best practices for audience verification, digital publisher signatures, and fee transparency as they relate to digital advertising.
"It is vital that we begin testing and utilizing blockchain technology to address major pain points in programmatic from data discrepancies to supply chain transparency." said Sam Kim, Lucidity's chief executive. "We are excited to work with the IAB Tech Lab and other members to uncover insights and learnings that can drive the entire industry forward."
Dennis Buchheim, general manager of the IAB tech lab, said the group has over 150 companies involved, and "is at the forefront of exploring industry standards and use cases for blockchain in digital advertising."
Digital Content Linked to ADHD?
A new study from the USC published July 17 in the Journal of the American Medical Association reports teens who use digital media at a high frequency might be more likely to display symptoms of attention deficit/hyperactivity disorder.
The study tracked roughly 2,600 teenagers for two years, focusing on social media, texting, video streaming, online chat, and music downloading. This study, unlike previous, did not include television or video games.
"What's new is that previous studies on this topic were done many years ago, when social media, mobile phones, tablets and mobile apps didn't exist," Adam Leventhal, a USC Keck School of Medicine professor, said in a statement.
Teens were sorted into three categories based on how often they engaged in high-frequency digital media use and surveyed by scientists every six months between 2014 and 2016.
Research showed 9.5 percent of the teens in the middle category and 10.5 percent of the participants with the highest frequency digital media usage showed new attention-deficit/hyperactivity disorder symptoms at the end of the two-year study. USC noted that 4.6 percent of students in the category that reported no high-frequency digital media use showed new ADHD symptoms, which is "approximate to background rates of the disorder in the general population."
"We can't confirm causation from the study, but this was a statistically significant association," Leventhal said. "(I) can say with confidence that teens who were exposed to higher levels of digital media were significantly more likely to develop ADHD symptoms in the future."
The study was funded by a $3.2 million grant from the National Institute of Health.
Staff reporter Samson Amore can be reached at samore@labusinessjournal.com or at (323) 556-8335.
For reprint and licensing requests for this article, CLICK HERE.