Swinerton Snags $209 Million LAX Contract
Transportation: Garage to be in new facility
Friday, July 13, 2018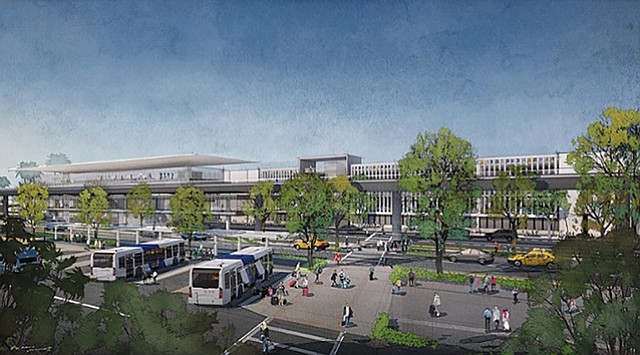 The Los Angeles Board of Airport Commissioners on July 11 voted to award a $209 million contract for a new parking structure near Los Angeles International Airport to Swinerton Builders, airport officials announced.
The five-level parking structure – known as Intermodal Transportation Facility West – will have about 4,700 spaces and is part of the $6 billion plan to modernize road and rail access to Los Angeles International Airport. It will connect to the $2 billion automated people-mover system now under construction, allowing passengers to park away from the congested airport terminal loop.
The structure also will contain a new concessions area, a pick-up and drop-off curb for both commercial and private vehicles, and pedestrian walkways and plazas to connect the facility with the surrounding area. Two new roadways will also be built to the west and north of the structure to improve vehicle flow.
San Francisco-based Swinerton Builders is expected to complete the parking structure in early 2021; a shuttle will temporarily transport passengers to the terminal area until the people mover is operational in 2023.
For reprint and licensing requests for this article, CLICK HERE.