Deals & Dealmakers: Shakeup for B. Riley
Financial services firm creates co-CEO position for Riley, Kelleher
Friday, July 13, 2018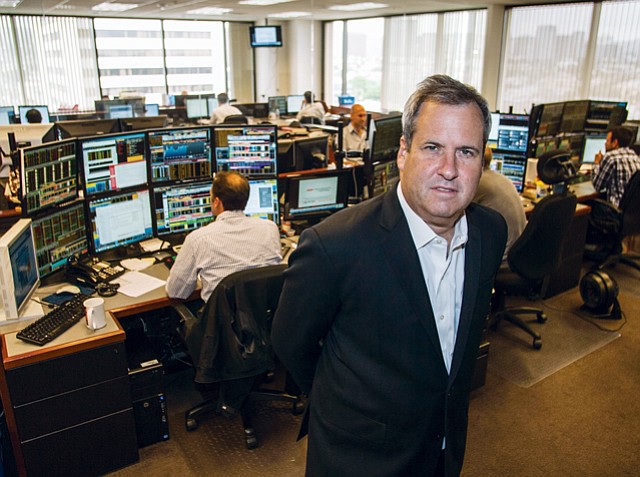 The SEC filing said the donations occurred at a time when Oaktree was managing funds that included investments from the California State Teachers Retirement System – which in 2007 invested $300 million in the firm's Oaktree Opportunities Fund VIIb – and the Los Angeles Fire and Police Pension System – which invested $120 million with Oaktree between 1999 and 2015
The SEC determined contributions were violations because the political donations at issue were made to candidates who had influence over the selection of investment managers, and also because the rule at issue does not require any quid pro quo arrangement for such a finding.
Colony Divests
Colony Capital Inc., a downtown investment firm, announced the sale of its stake in DATA4 Group to AXA Investment Managers - Real Assets, a division of AXA France Vie S.A. for undisclosed terms.
DATA4 was founded by Colony Capital in 2006 to offer high-capacity data centers in Europe. The company has 15 data centers in Paris, Milan and Luxembourg. AXA Investment Managers will now own the remaining 63 percent of DATA4 it had previously shared with Colony Capital.
"Colony Capital is very proud to have created and supported DATA4 in its development," Nadra Moussalem, Colony Capital head of European investment management, said in a statement. "I would like to thank the investors who trusted us and congratulate the teams who made Marcoussis the largest data hosting center in Europe and have succeeded in replicating the company's success internationally."
Have a deal tip? Henry Meier can be reached at hmeier@labusinessjournal.com or (323) 556-8321.
For reprint and licensing requests for this article, CLICK HERE.
Prev Next