Business By Design
Art Center aims to build on experience with Drucker School
Friday, July 6, 2018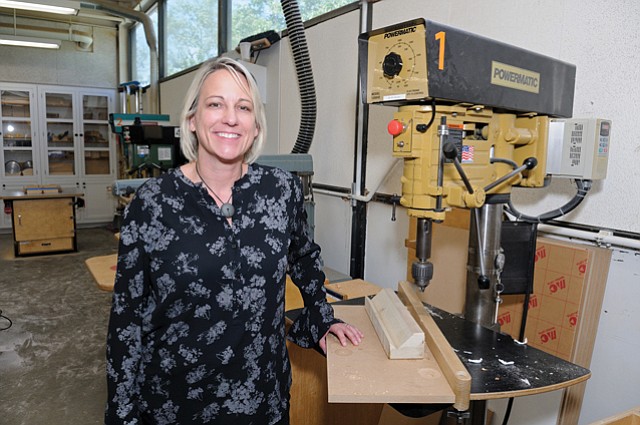 The Art Center College of Design in Pasadena has long-held ties to local and global enterprises – pipelines that give its students opportunities to pursue lucrative design and creative careers in a spread of industries.
Now the 88-year-old college, with more than 2,100 students at its two Pasadena campuses, is broadening its ties, establishing partnerships and formal programs with business schools and other universities.
Art Center's move toward partnerships with business schools started in 2005 with the launch of a semester study-abroad program in conjunction with Insead, a graduate business school based near Paris. Then came a series of project-based partnerships with the USC Marshall School of Business that continues.
The trend intensified three years ago when the college launched a dual degree program with the Drucker School of Management at Claremont Graduate University. To date, a total of 21 students have graduated with dual Master of Science and Master of Business Administration degrees in innovation systems design having taken classes at both schools.
Business push
Art College recent strides are seen as a base to build upon for new Provost Karen Hofmann, who started last month, as she seeks more joint programs with business schools.
The idea, she said, is to infuse Art Center's design students with more business knowledge so they can fare better at launching their own companies.
"When you bring business and design together, then our students can start new companies," said Hofmann, whose post gives her responsibility for academic operations, reporting directly to Lorne Buchman, president of the school.
The push to integrate business coursework with a design arts education is part of a broader trend in the creative economy, according to Somjita Mitra, director of the Institute for Applied Economics at the Los Angeles County Economic Development Corp.
"For creative types to succeed in the business world, they need to learn the skills that can be utilized for future success and learning from different disciplines is important to catalyze growth and unique business opportunities," Mitra said in an email. 
Mitra cited as an example Y-Combinator, a start-up accelerator fund based in Mountain View. The fund "expressly recommends for companies to have multiple founders from different disciplines to leverage unique strengths to increase the odds of the venture succeeding."
Automotive ties
Art Center is one of several design-focused colleges in the Los Angeles area. Among others are the Otis College of Art and Design in Westchester; the California Institute for the Arts in Valencia; the Fashion Institute of Design and Merchandising (FIDM) in downtown Los Angeles, and the Southern California Institute of Architecture (SCI-Arc), also in downtown.
Prev Next
For reprint and licensing requests for this article, CLICK HERE.