Key Deals: Walt Disney to Buy Fox for $52 Billion
MONEY/Money Managers
Friday, January 26, 2018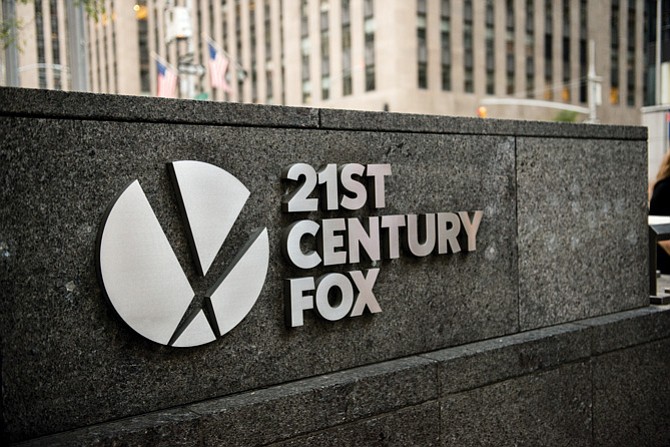 Sexual harassment and misconduct dominated last year's Hollywood headlines, but when it comes to entertainment industry mergers and acquisitions, 2017 will be remembered as the year the Mouse ate the Fox.
Walt Disney Co. agreed to buy 21st Century Fox for a whopping $52.4 billion on Dec. 14. Rupert Murdoch's Fox gets $52 billion in stock, and Disney will assume $3.7 billion in Fox debt.
Burbank-based Disney will gain control of Fox's movie and television studios, cable channels such as National Geographic, FX and the Sky television service in Europe, among other assets. The Fox News and Fox Sports channels are not included in the deal, but Disney will now take over the rights to Fox's library of entertainment properties, including "The Simpsons." Disney also will come out of the deal with a majority interest in the Hulu streaming service.
The deal prompted Disney to announce that 16-year Chief Executive Robert Iger will continue with the company until 2021. The executive received $36.3 million in compensation from Disney in 2017, a 17 percent drop year over year from 2016.
Iger, speaking on ABC's "Good Morning America," said the deal affords Disney a much larger international footprint and provides "cutting-edge technology, and we know how important that is in this world."
The acquisition followed another power move by Disney, which earlier last year announced plans to pull its movies from Netflix in order to launch its own Disney streaming service in 2019.

Disney had already acquired majority ownership of Bamtech, a streaming company owned by MLB Advanced Media, a Major League Baseball subsidiary. Disney acquired majority ownership of Bamtech through the purchase of an additional 42 percent stake for $1.58 billion in a deal announced in August. Disney previously held 33 percent ownership stake in the company, boosting Disney's aggregate ownership interest to 75 percent.
– Diane Haithman
For reprint and licensing requests for this article, CLICK HERE.