Key Deals: $3.9 Billion Husky Deal Big for Platinum
MONEY/Private Equity
Friday, January 26, 2018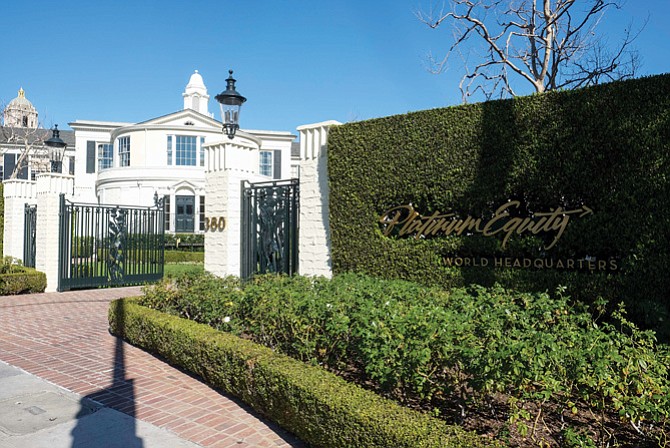 2017 was a huge year for deals at Beverly Hills-based Platinum Equity. The private equity fund closed a $6.5 billion investment fund in March – the largest funds in the firm's 22-year history and nearly doubled the size of the previous fund.
Platinum had dipped into the fund to help finance a $4 billion transaction before the year had even begun, striking a deal for Columbus, Ohio-based Emerson Network Power – rebranded as Vertiv – in November, 2016.
Six months later, just weeks after the fund closed, Platinum announced two major deals Down Under: a buyout of Staples Inc.'s Australian and New Zealand business, and another for the Australia and New Zealand units of Office Depot Inc. subsidiary OfficeMax.
Platinum did not release financial details for either deal.
The size, scope and geographical reach of these deals were part of Platinum's new playbook to become even more of a major player in the private equity arena.
"We have the capacity, the capability and the capital necessary to handle transactions of any size and complexity anywhere in the world," Platinum Equity founder and Chief Executive Tom Gores said in a statement at the time of the Australia deal announcements.
The largest Platinum deal of 2017 for which dollar values were disclosed came in December, when Platinum announced the acquisition of Husky Injection Molding Systems for $3.9 billion, which it shelled out to purchase the Bolton, Canada-based manufacturer from Berkshire Partners and OMERS Private Equity. Husky sells injection molding systems to plastics industry companies, with about 75 percent of its sales generated outside North America.
Among other notable Platinum deals last year: An acquisition that closed in late October of Derby, U.K.-based aerospace and defense supply chain provider Pattonair from Exponent Private Equity for an undisclosed sum; and an acquisition announced in July of Singapore-based Fisher Tech, a maker of precision engineering plastic components, for about $112 million. 
– Howard Fine
For reprint and licensing requests for this article, CLICK HERE.