Deals & Dealmakers: Big Buy for Platinum's Vertiv
Friday, January 19, 2018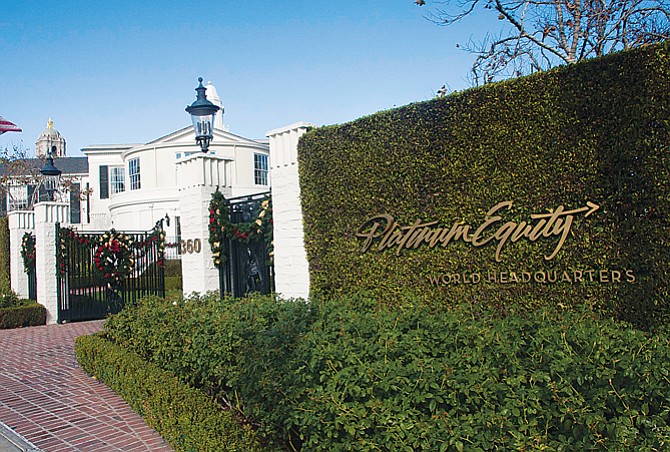 Platinum Equity's portfolio company Vertiv made its first major bolt-on acquisition since the Beverly Hills-based private equity firm acquired the heating and cooling system outfit for $4 billion in 2016.
Columbus, Ohio-based Vertiv paid an undisclosed amount to purchase Energy Labs Inc. of San Diego, the companies announced on Jan. 16. The deal gives Vertiv several new avenues into the market as well as Energy Labs' integrated manufacturing, which complements Vertiv's operations, according to Lloyd Greif, chief executive and founder of downtown investment bank Greif & Co., who helped broker the deal on behalf of Energy Labs.
"Energy Labs manufactures a lot of the individual component parts used in these thermal systems," Greif said. "Vertiv doesn't do a lot of manufacturing in this area, so it creates a cost savings for them."
The deal also gives Vertiv access to Energy Labs' presence in the industrial thermal control systems market. The acquired company did the heating and cooling system in both Los Angeles International Airport's Tom Bradley International Terminal and at downtown's Disney Concert Hall, according to Greif.
Vertiv Chief Executive Rob Johnson said in a statement that the various synergies made the deal attractive.
"This acquisition supports our growth strategy to find companies that both align with our values and bolster our current offerings," Johnson said. "Energy Labs is a perfect fit, with talented people, innovative technologies and complementary expertise that will help us continue to meet the needs of our customers, while also expanding into adjacent markets."
Platinum Equity partner Jacob Kotzubei said the firm felt the combination would speed up the Vertiv's expansion.
"This is the first acquisition under the Vertiv banner, and it is exactly the kind of additive move we feel can accelerate the company's growth," Kotzubei said.
Greif declined to give specific figures about the size of the deal, but called it "significant" and added that there was a contested bidding war for Energy Labs that included multiple suitors over the past six months.
Vertiv also purchase the underlying property at both Energy Labs' San Diego headquarters and its Tijuana, Mexico manufacturing facility.
Greif added that, given Energy Labs cross-border operations, getting the deal done in the Trump Administration era was a minor miracle in its own right.
"We were able to close the deal despite the president's opposition to cross-border transactions like this one," Greif said. "It was no small feat."
Going Clear
After a big 2017 that featured several high profile deals and rumors of a new fund in the pipeline, Clearlake Capital Group appears to be back at it in 2018.
The Santa Monica-based private equity firm announced Jan. 17 the acquisition of
Janus International Group for an undisclosed sum.
Janus, a privately owned outfit based in Temple, Georgia, manufactures roll-up steel doors, locks and hallway systems for the self-storage industry.
"Janus is a clear market leader to the self-storage segment, with a talented management team that has been driving relentless innovation within the sector," said Jose Feliciano, co-founder and managing partner at Clearlake, in a statement.
Moelis & Co. of Century City and UBS Investment Bank served as financial advisors for Clearlake. Rothschild represented Janus.
Role Switch
Century City investment bank Houlihan Lokey Inc. typically finds itself in an advisory role when deals go down.
But last week it was party to a transaction, shelling out an undisclosed sum to purchase Quayle Munro Ltd., a London-based investment bank. The deal gives Houlihan 40 advisors and will help the firm expands its financial services practices into the European market, according to the outfit.
Quayle Munro's focus on data analytics was of particular interest, said Houlihan Chief Executive Scott Beiser in a statement.
"The use of data and analytics to make both business and general management decisions has become an increasingly critical component in the corporate tool kit," Beiser said. "Data and analytics has become virtually ubiquitous, and its importance in analyzing trends, enhancing productivity, and growing one's business cannot be overstated."
Have a deal tip? Henry Meier can be reached at hmeier@labusinessjournal.com or (323) 556-8321.
For reprint and licensing requests for this article, CLICK HERE.