Westside Move for L.A. Times?
Thursday, January 11, 2018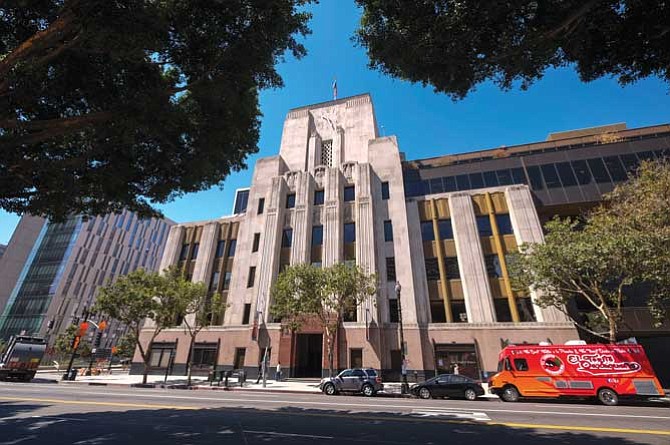 The Los Angeles Times newsroom staff is awaiting the final tally of votes of whether the tronc Inc.–owned newspaper will go union by forming its own local of the NewsGuild, which represents journalists and media workers at the New York Times, Wall Street Journal and other organizations. The votes are due Jan. 18 and are expected to be counted on Jan. 19.
Meanwhile, union organizers are keeping busy with a demand that Chicago-based tronc keep them in the loop on another possible decision that would affect the newsroom: A move from downtown to the Westside.
The Los Angeles Times Organizing Committee has posted an open letter to the newsroom on its website saying that several well-connected sources have said the Times is actively seeking a new Westside location. "Santa Monica, Playa del Rey (perhaps Playa Vista) have been floated as prospective addresses," the letter said.
The committee included the text of an e-mail the organization sent to Times publisher and chief executive Ross Levinsohn detailing objections to a Westside move, including commuting difficulties and higher leasing costs.
"We ask that you consult the newsroom as part of any further consideration of moving the Times or altering the layout of the newsroom," the letter said.
The "layout" reference apparently refers to a previously-revealed proposal to locate the Times in downtown's Aon building. Organizers said in the letter that the group had obtained proposed floor plans it found alarming.
"(The plans) seemed to devote a lopsided amount of space and expense to lavish, penthouse accommodations for executives – including a game room and tricked-out helipad," the letter said. The letter also protested a plan to have reporters "sardined" at communal worktables.
Tronc did not respond to an e-mail request for comment.

The letter included Levinsohn's response to the e-mail from the committee. It did not provide any confirmation of the Westside plan or details of a move. "When the time is right for the company to communicate our go-forward strategy, including our current lease situation, I will do my best to do so in the right setting," Levinsohn said.
Media and entertainment reporter Diane Haithman can be reached at dhaithman@labusinessjournal.com. Follow her on Twitter @dhaithman.
For reprint and licensing requests for this article, CLICK HERE.